Design can enable people to meet our needs without destroying the natural world. Ecological design can reduce costs, improve system usability, and inspire people to act for the benefit of our natural environment and the quality of life of human society in the future. It is the design challenge of our generation.
The new 2013 Okala Practitioner guide supports working designers and students with practical methods for designing products, services and systems with low impacts to ecological health and human health. Developed over the last decade by ID...
Electronics are at the heart of an economic system that has brought many out of poverty and enhanced quality of life. In Western society in particular, our livelihoods, health, safety, and well being are positively impacted by electronics...
For those unfamiliar with Greendex, it
In this webinar Dawn Danby, senior sustainable design program manager at Autodesk and an industrial designer, discusses the incredible opportunity designers and engineers have to diminish the e-waste problem. She will demonstrate ways to...
Original Article via huffingtonpost.com Jennifer Schwab, Director of Sustainability, Sierra Club Green Home ORANGE COUNTY, CA – I spent Saturday morning at one of the world's best car museums, viewing a mind-blowing collection of classic...
The Environmental Protection Agency is conducting a year long webinar series focusing on the cycle of consumption and its environmental impacts. The first entry in the series (Tuesday Feb 1st, 2011) began with Eric Assadourian, director of...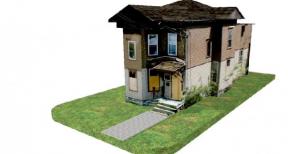 Ram Industrial Design have been working on creating a market for recycled and reclaimed wood.
Designers have enormous potential to reduce ecological damage and it is imperative that we seize the opportunity. Several indicators delineate the central role of the US in the global environmental crisis. Although only 5% of the World's...