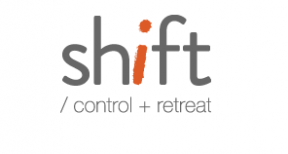 SHIFT is an outdoor design camp for the maker in all of us. SHIFT aims to reframe the routine of our daily lives as...
Congratulations to all of this year's Student Merit Award participants and winners! Learn more about the Student...
Each year IDSA encourages, rewards and celebrates excellence in industrial design education with the Student Merit...
The University of Houston will launch the new Master of Science in industrial design in the 2013 fall semester with...
A record breaking number of participants have signed up across North America for the IDSA Design Learning Challenge...
The new book, Masterclass Product Design: Guide to the World's Leading Graduate Schools will be released January 15,...
October 9-10, 2012Spertus Institute, Chicago, Illinois
Creative Thinkers, Innovative Outcomes This highly interactive IDSA K-12 Design Education Initiative workshop will take...
In trying to encourage, reward and celebrate excellence in industrial design education, IDSA student chapters nominate...