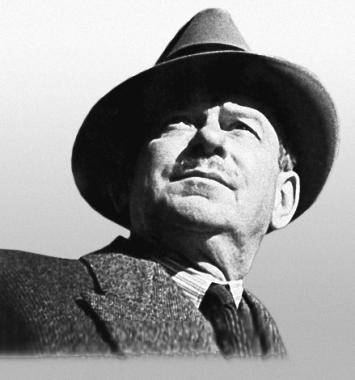 Walter Dorwin Teague, SID
2007 Personal Recognition Award Winner
Note: This award was presented posthumously.
An early leader of the industrial design profession, Walter Dorwin Teague's influence remains strong today – more than 35 years after his death.
He is often refered to as the "dean of industrial design" by many. Born in Decatur, IN, he moved to New York in 1903 and studied at Art Students League of New York.
He established his own typographic studio in 1911, and by mid 1920s was involved in commercial packaging. He left advertising in 1926 to open an industrial design firm in New York City and added industrial design to his letterhead in 1927, receiving his first contract with Eastman Kodak effective January 1, 1928. He designed a number of well-known cameras for Kodak, including an Art Deco gift camera (1928), Baby Brownie (1934), Bantam Special (1936), and the Brownie Hawkeye (1950). He designed the Marmon 16, introduced in 1932, and the trend-setting Texaco gas stations (1936).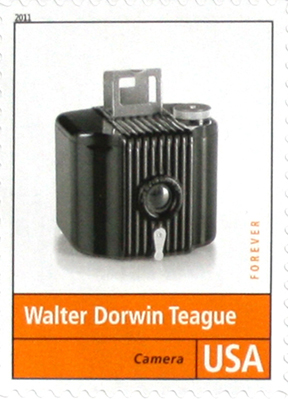 Through his foresight and leadership, the Teague Design Firm established ongoing partnerships with corporations such as Ford, Texaco, Kodak, Polaroid and Boeing that set the standard for designer/client relationships. Teague and his team of 185 designers created some of the most innovative and memorable products of our time, including the Polaroid Model 95, the Kodak Baby Brownie, the Boeing Stratocruiser, the Maxwell House Automatic Coffee Making Machine, UPS delivery trucks and Steinway pianos. Teague also helped establish the profession's influence in the public sphere with his contributions to the 1939 World's Fair in New York and projects for the US Navy and NASA.
Even as he enjoyed these tremendous personal successes, Teague retained a philosophical perspective on the future of design and a leading advocate for other professionals. His 1940 book Design This Day remains one of the most powerful statements of design as an interdisciplinary approach to solving problems and building environments. In 1944, Teague joined Raymond Loewy and Henry Dreyfuss to create The Society of Industrial Design (SID) and served as its first president. That early professional organization evolved into IDSA in 1965.
He was on the Board of Design for the 1939 World's Fair, where he also designed the Ford and US Steel pavilions. In 1948 he designed the first Polaroid camera for Edwin Land. After the war, WDTA became a major consultant for Boeing, establishing a branch office in Seattle, WA and has designed interiors for them ever since, including the Stratocruiser (1946), the 707 (1958), 737 (1963), 747 (1969), 767 (1982) and 777 (1995). WDTA also designed the furnishings for the new Air Force Academy in 1958.
After his death, his son, Walter Dorwin Teague Jr., continued to run his consulting office, Walter Dorwin Teague Associates (WDTA).