Stay connected!! https://www.facebook.com/IDSAinSTL https://twitter.com/IDSAinSTL
Please mark your calendars for Wednesday, August 6th at 6:00 pm at Metaphase for 2 special events (attached flyer):1) Aaron Scott, IDSA Midwest District Education Rep and Professor at SIUC will provide a talk: Built for Play
MAJOR ANNOUNCEMENTt!!! As of Sunday, May 4th, it has been determined that the 2015 IDSA Midwest District Design Conference will be held in St. Louis! Congratulations IDSA-STL!
You will not want to miss this one! The theme is " Intellectual Property Protection for Industrial Designs." Our speakers will address patent protection, trademarks, and copyrights. Snacks and beverages will be provided. Location: Lewis...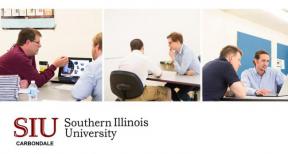 IDSA St. Louis was recently invited to participate in the annual Design Days event hosted by Southern Illinois University Carbondale. This event brings together alumni, students, and design professionals for a weekend of dialog all...
This graphic design class at Webster University invited the officers of the St. Louis chapter to visit on the evening of April 9th to talk about their most recent work. Getting to work with the students at the concepting stage of their...
Students, get ready. This is going to be the best year yet for the annual Bragging Rights competiton. This year, we are looking at the library of 2040 to inspire our designs. Does your school have the best problem solvers around? Come...
With the help of IDSA Nationals, our St. Louis chapter was able to host Michael Prince, our IDSA District VP, to fly in from Chicago to provide our 3rd talk of our Professional Speaker Series held on February 11th, 2014.Title: Creative...
<!--[if gte mso 9]> Normal 0 false false false EN-US X-NONE X-NONE
Please join the Industrial Designers Society of America (IDSA) St. Louis Chapter for our upcoming lecture:Designing Your Dreams – Inspiring Incredible AttractionsWith Jim Wible of PGAV DestinationsWednesday, December 11, 20136:30 PM with...