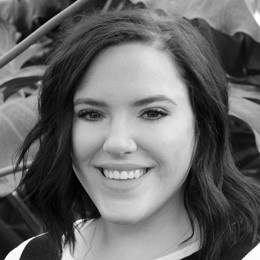 Mallory Evans, IDSA
Senior Industrial Designer
Linx Global Manufacturing
Mallory Evans, IDSA is a Senior Industrial Designer at Linx Global Manufacturing and a graduate of Purdue University. Linx is an award-winning design, engineering, and manufacturing firm that helps large companies streamline the process from development through production.
At Purdue, Mallory was interested in design research and using design to enhance the environment around us and promote a healthier lifestyle. This interest in behavior modifying design led her to represent Purdue at the 2017 Midwest District Student Merit Awards.
Once in Chicago, Mallory volunteered for Archeworks, a satellite program to teach disadvantaged youth in southside Chicago Public Schools the importance of design and design thinking. The program had after school programs for the kids during the school year and then financially enabled them to team up with different design and architecture firms around the city during the summer. Mallory believes in diversity in the design field and in finding new ways to break down barrier to entry in the design field.
Mallory co-founded ID Women Chicago with McKayla Barber, IDSA with the goal of empowering the female community of industrial designers. They hold regular events as a way for women to meet and support other women in the industrial design industry and continue ways to promote a more inclusive design community.
Mallory's current focus is on changing design education to encourage apprenticeships, in order to support women and other minorities in the industrial design field.