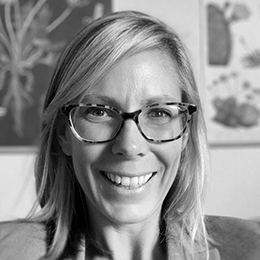 Farrell Calabrese, IDSA
Chair, Materials and Processes Section | 2021-2022
As a courageous leader with nearly 17 years of experience, Farrell wants to leave a legacy of inspirirng purpose-led companies to reimagine the future-using her experience in leadership, design, sustainability, and strategy to scale ideas for the greatest collective impact. At her core, she wants to thrive in a world where we all are empowered to reach our greatest potential.

 

Specifically, Farrell is passionate about challenging people and organizations to think differently. She loves to dig into global macro trends and translate their potential to redesign everything. Impatient for action, she wants to help build an inclusive future that allows us all to thrive socially, ecologically and economically. 

 

As a natural connector, Farrell has worked with some of the best multinational brands, sustainability leaders and futures/design thinkers across industries to help enable transformational shifts for a more sustainable future. She is an advocate for a circular economy and is constantly looking to connect with individuals who believe they too can make a positive impact in the world. 
---