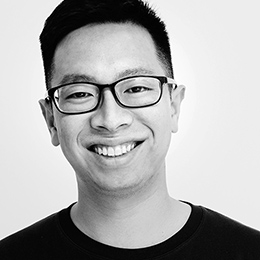 Anson Cheung, IDSA
Studio Director and Partner, Bould Design
Leader, IDSA's Diversity, Equity, and Inclusion Council (DEIC) | 2020-2022
Anson Cheung is an Industrial Designer based in the San Francisco Bay Area. He is currently the Studio Director and a Partner at Bould Design, the firm responsible for iconic products such as the Nest Thermostat, Roku streaming devices, and GoPro Cameras. As the Studio Director, he leads the strategic development, marketing, and operations of the studio in addition to directing Industrial Design programs.
Anson has worked with industry leading brands such as Roku, Carbon, and Intuitive Surgical. His design work has been recognized with two IDEA awards and multiple Red Dot Product Design Awards, and has been covered in publications such as The Wall Street Journal, Inc., and Wired.
Anson holds a BFA in Industrial Design from the Rhode Island School of Design.