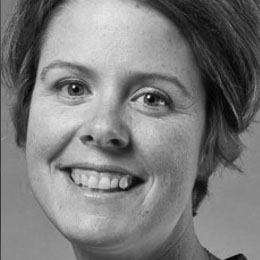 Jennifer Astwood, IDSA
Associate Professor
University of Wisonsin-Stout
Jennifer Astwood, IDSA, has been working in the industrial design field since 2001. Her experience includes housewares, medical, consumer electronic and sport utility marketplaces. She completed her BFA in industrial design at the University of Illinois in Chicago in 2001 and her MFA at the University of Illinois in Urbana-Champaign in 2007. Currently, she is an associate professor of industrial design at the University of Wisconsin-Stout.
---
Digital Fabrication + Overseas Partnerships
University of Wisconsin-Stout's ongoing partnership with Moscow's FABLAB National University of Science and Technology (NITU) MISiS has educated and improved the industrial design faculty's knowledge of digital fabrication—inside and outside the classroom environment.
Learn how UW-Stout Associate Professor of Industrial Design Jennifer Astwood infused the design process within digital fabrication while teaching a two-week lighting workshop at MISiS in November 2016. This overseas partnership has emboldened her knowledge on digital fabrication. Astwood will share examples of student and faculty work.