Scroll down to see all of the fun events and promotions IDSA has planned for the week of March 1 through March 5, 2021 in celebration of National Industrial Design Day on March 5.
First entered into the U.S. Congressional Record in 2015 by U.S. Rep. Gerald E. Connolly, National Industrial Design Day declares that industrial designers "improve our lives in every way and are worthy of our recognition." That day marked the 50th anniversary of the founding of IDSA on March 5, 1965.
We encourage you to share your industrial design inspirations, stories, and reflections via social media with the hashtag #IndustrialDesignDay. Questions? Email us at idsa@idsa.org.
Learn more about:
Special thanks to our Media Partner, Core77!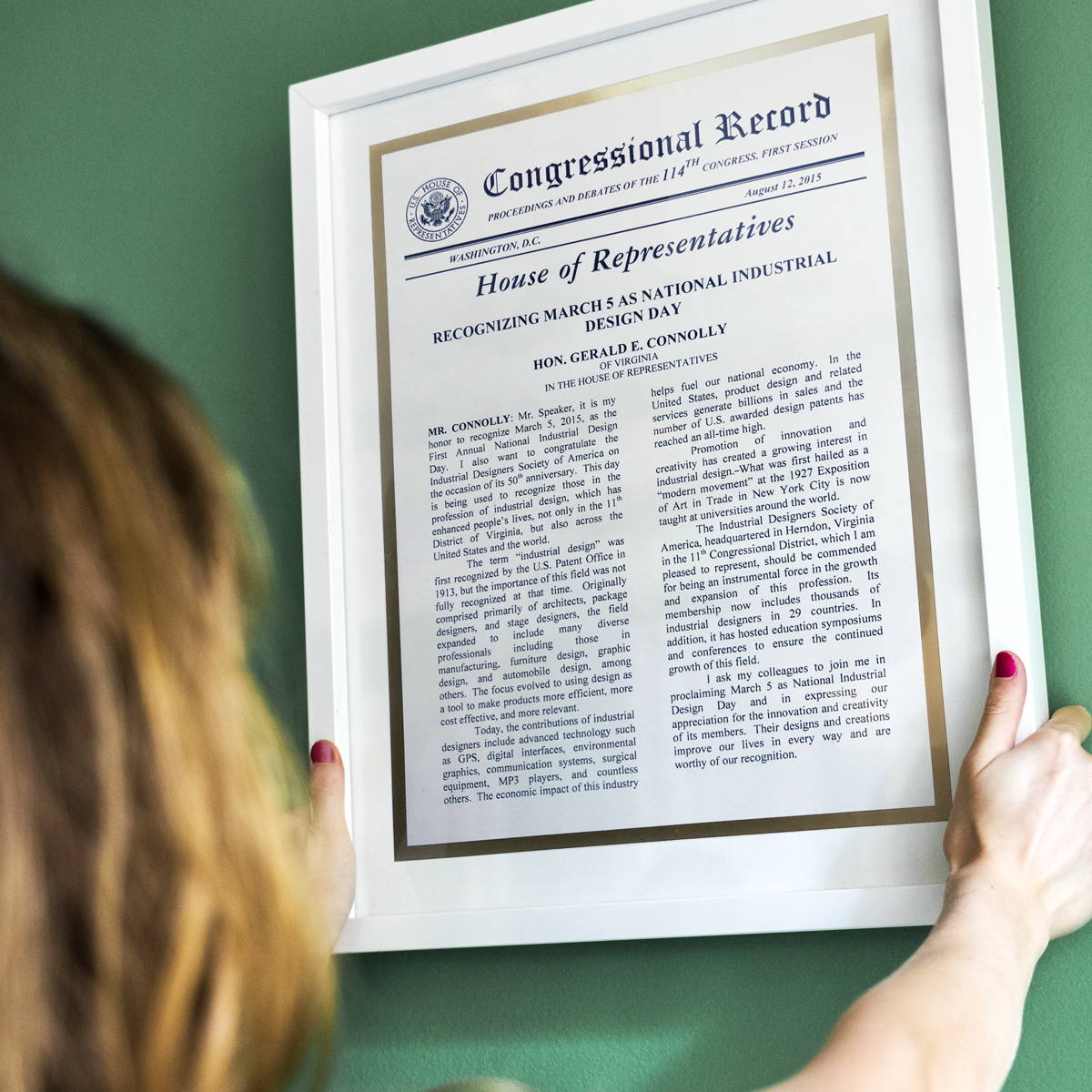 National ID Day Coffee Hour!
Friday, March 5, 12pm EST / 11am CST / 10am MST / 9am PST
IDSA is holding a free virtual meetup on Zoom to celebrate the day and connect with industrial designers across the U.S. and around the world. There will be breakout rooms, games, and a giveaway of one of the National ID Day gift boxes to a lucky winner!

Gift Box Giveaway!
Monday, March 1 - Friday, March 5
When you join IDSA as member this week, you'll be entered into a raffle to win one of 10 free gift boxes, including everything pictured: an IDSA t-shirt, hat, socks, bottle opener keychain, stress ball, sketching pencils, stickers, buttons, and a copy of Donald Burlock Jr., IDSA's new book "Superhuman by Design." Nine winners will be randomly selected and contacted after March 5. For the chance to win the 10th gift box, join our National Coffee Hour on March 5, where the winner of one of the games will get the prize!
Virtual Chapter Events
Wednesday, March 3 - Friday, March 5
IDSA-Providence (Rhode Island) | Thursday, March 4, 12pm EST: Panel discussion with womxn in industrial design. This event has ended.