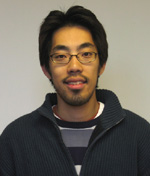 Toshihiro Fujimura
IDSA Midwest District Student Merit Award Winner
University of Illinois Urbana-Champaign
Contact
www.toshi.us
Ceramics

The ceramic heater focuses on various material properties of ceramics. The design attempts to communicate the idea of warmth through the lighting, aroma, and tactility of the heater.
Ceramics

Checkout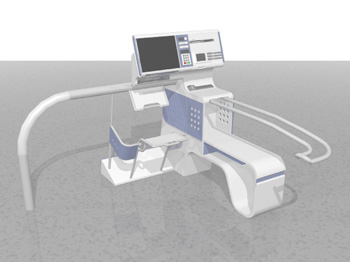 A self-checkout station designed for the near future when more than half the customers will go through self-checkout. The station is designed to optimize the task of scanning and bagging items by creating a work triangle.
Checkout

Interface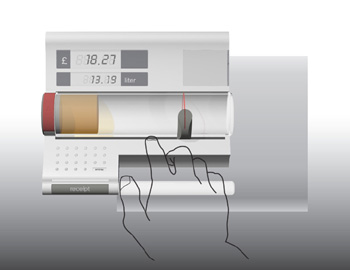 A gas station interface based on assessment of user's core needs.The physical interface captures the essence of the task involved in pumping gas, and provides visual feedback.
Kiosk

An Internet kiosk design based on unique hand human factors derived from first hand research. The kiosk provides comfort, however is designed for use over a shorter period of time. Users lean toward the kiosk for a comfortable viewing position.
Kiosk