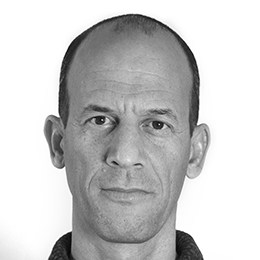 Yariv Sade
Director of Product Application Engineering, Stratasys
Yariv is the Director of Product Application Engineering at Stratasys. His main responsibility is leading the development of printers, materials, and the overall design process that can brings concepts to life with 3D Printing. Prior to Stratasys he was a Product Design Engineer, co-founded Igloo Design, and has been a Senior Lecturer on Design Management at the Israel Institute of Technology.
---
Getting It Made Deep Dive 2021 Session Description
From Render to Reality
Have you wanted to take a Keyshot design on the screen and hold it in your hand—feel the texture, look at the color, see if the buttons are soft enough? Now you can. We will review the tools and practices to enhance product design and reduce time-to-market by going from render to CMF prototypes.