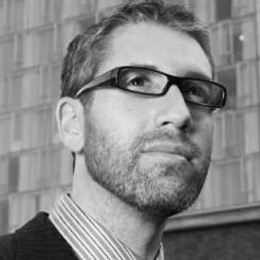 Stephan Clambaneva, IDSA
Director of Partnerships, PARK
Stephan Clambaneva, IDSA, is a π-shaped Third Culture Kid who looks at the world through a wide-angled lens. He is a designer, innovation & PLM consultant, and entrepreneur who has experience spanning from ideation, innovation, and design thinking to engineering and manufacturing execution to operations and sustainability.
Previously, he had several roles while working at IBM, including design process business consultant for Global Business Services and as an environmental PLM Champion.
Clambaneva served as Northeast District VP on IDSA's Board of Directors and as Chair of IDSA's New York City Chapter. He earned his bachelor's degree in mechanical engineering from the University of Warwick and his master's in manufacturing management from Pennsylvania State University.
---
Sustainable Leadership Deep Dive 2022 Session Description
Is Designing for Sustainability Really Possible, Or Is It All Just Better Greenwashing? (co-presented with Malin Orebäck)
Is sustainability truly possible? Can leaders truly be sustainable when they must make business decisions in a global, capitalistic society? Can we really make a change? Is this all an exercise in futility? 
Since the 'I' in ID is Industrial, we are in the business of making real things on an industrial scale. Let us not hide behind the veil of circularity and eco-design. Or do we have the responsibility, or even the duty, to step up and be the changemakers that we always say we are? Where do you land on this debate? 
This is re-inventing debate in the age of Zoom. We will debate the topic for 30 minutes and then engage the audience to continue the conversation and build on the arguments on both sides. 
In this session, you will learn:
How to debate the topic of sustainability
How to better understand both sides of this Designing for Sustainability conversation
The best way to counter every argument