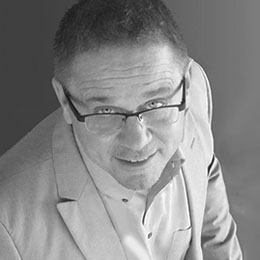 Philip White, IDSA
Associate Professor
Arizona State University
Philip White, IDSA, researches opportunities for designers to significantly reduce the ecological harm from designed systems. He focuses on practical ecodesign strategies and metrics for design teams.
White's early studies with the late designer, anthropologist and educator Victor Papanek spurred his passion for design for the environment. He is the primary author of Okala Practitioner, an ecodesign guide, including the development of Okala Impact Factors. He published articles in many journals including the International Journal of Life Cycle Assessment and Innovation Quarterly.
White is an associate professor of industrial design and as senior sustainability scientist at Arizona State University and is principal of the consultancy Orb Analysis for Design.
---
Designing Durability: Emerging Opportunities
The durability of designed systems is an essential characteristic. We know that we should support the durability of designed systems as an ethical imperative. Despite this, most design briefs do not specify system durability. Accordingly, design teams do not maximize the durability of most new products. How can designers and design teams best support the durability of the systems that we design? 
This paper explores the implicit opportunities. How can we meet the demands of marketing, leverage the power of design teams, and analyze the causes of failure in existing product lines while modeling failure in new designs? What constructive roles can software developers, legal advisors, product certifiers, and educators play?
The age-old problem of planned obsolescence and its flagrant waste of products and materials will not be resolved easily. But this should not deter us from exploring the opportunities.