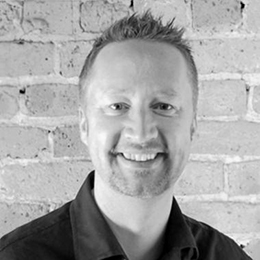 Paul Hatch, IDSA
President
TEAMS Design
Hatch is president of the Chicago branch of TEAMS Design, which is known for designing entire product lines for its clients and creating visual brand languages that help reposition brands. In 2014, Hatch co-founded the non-profit Design House, which aims to revitalize local manufacture through design.
From 2004 to 2006, Hatch chaired IDSA's Midwest District Design conferences. In 2014, he chaired IDSA's International Conference in Chicago. Hatch co-created the IDSA books "Impact, the Synergy of Technology, Business and Design" and "REALIZE—Design Means Business."
Hatch also is known for founding and running an extreme debate event called Fight Club, which the New York Times calls "a designer slugfest."
---
Design For Local
Local industry is not dead.
While a lot of traditional manufacturing has move offshore, you can still find every kind of manufacture with the talent and skills to back them. But offshore options are usually cheaper and local manufacturers find that competing on a global scale is a losing battle.
It's time for us to make a change. "Design for Local" by Paul Hatch involves making strategic design choices that give the local manufacturer the advantage. We can actually design a product to be better made locally, than abroad. Hatch will show examples of activity in this area, and explain some of the strategies designers can employ.