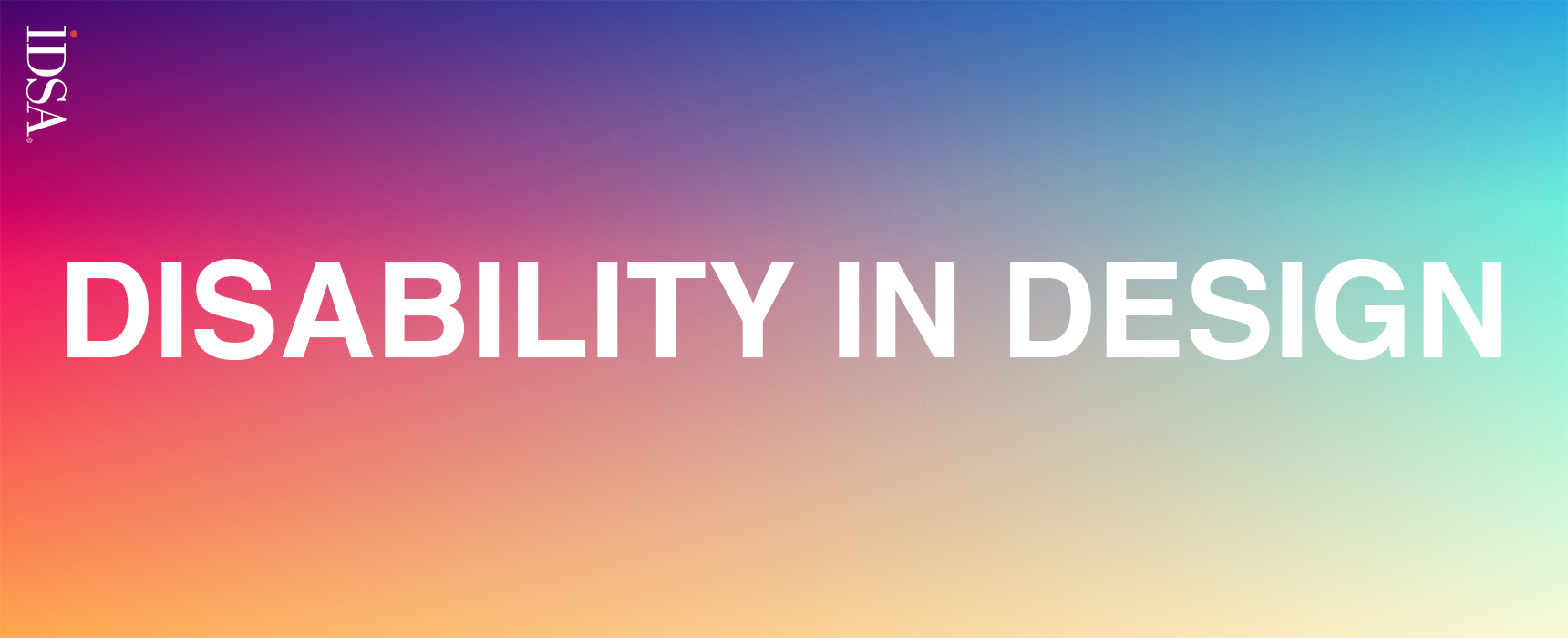 Karina is an industrial designer from Hawaii who graduated from the University of Houston in May 2022. She is currently an intern at ZIBRIO. Learn more about Karina and her work at www.karinabhattacharya.com/.
"I define design as: 'the ability to make deliberate decision(s) to change or create anything.' From this understanding, I find that my role as a designer is to apply that ability across realms of my interest: products, systems, services, and experiences.
I am also an avid researcher with experience in Human Computer Interaction and Design History with Theory. When I'm not working, I enjoy playing with pugs, painting, or reading philosophy."
Read previous interviews with Emily Siira, Kam Redlawsk, and Ariel Pershman. Want to share your story as a disabled industrial designer? Please email deic@idsa.org.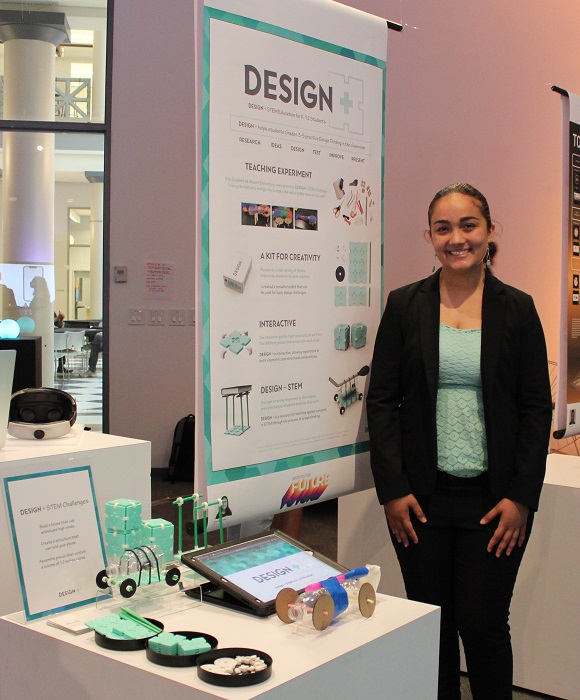 Image caption: Karina Bhattacharya, a recent graduate of the University of Houston and a designer with a disability, created Design+ for her thesis: a kit for teaching design to grades 3-5. Image courtesy of Karina.
---
Tell us about your education background.
I am a recent graduate of the University of Houston Industrial Design program (Class of 2022) and a current User Experience Design Intern at ZIBRIO. I am joining Georgia Tech's Master of Industrial Design program this upcoming fall.
How did you become interested in design, particularly industrial design? 
Like many others I know, I didn't know about industrial design until a year into college. I made a friend who introduced me to industrial design, and I quickly realized it was the career I had been looking for. I was an artist with experience in drawing and painting, as well as an analytical thinker and researcher with an interest in entrepreneurship. Industrial design, particularly physical product design, with an emphasis on ergonomics, research testing, and drawing, seemed like the perfect fit.
How has disability inspired and affected your pursuit of design? 
When I entered design, I was initially interested in design for disability. After some small exploratory projects, I quickly realized it too difficult for me to mix my personal experience with disability with my future professional work. I care about helping people with disabilities, but I found that advocacy, mentorship, and education was a better route for me to pursue. 
I believe that professors, especially those with diverse perspectives, compassion, and understanding, make a huge difference in the lives of design students with disabilities. I aspire to be that kind of professor for future students someday.
How has disability impacted your life? What challenges have you faced through school and in your career? What resolutions have you found helpful in school and work environments, and what still needs to change? 
When I was 15 years old, I was diagnosed with Bipolar I Disorder, a mental illness and mood disorder that severely affects my ability to dedicate my attention and concentration to school, because I am constantly in a state of trying to manage daily activities among manic highs and depressive lows. I was determined to graduate with a degree with industrial design, but it was a very difficult journey. I initially withdrew from my first studio in the program because I struggled too much handling the rigorous workload with my mental health. 
For a while thereafter, I believed that majoring in industrial design was too challenging for someone with a mental illness; but a year later, I returned to the program with a strategic plan in mind that helped me finish: (1) I made the resolution that I would come to class every day, except in the case of very, very occasional emergencies, (2) I would strongly prioritize sleeping a decent amount every night to sustain good physical and mental health, and (3) I would ask my professors for help as soon as I needed it and articulate my needs in a way that made it possible for them to help me (this didn't necessarily mean disclosing my disability).
My strategic plan helped me, but there are too many obstacles in the system of industrial design education that hinders the success of students with disabilities or other personal challenges. Academic centers for disabilities enforce accommodations for students registered with disabilities, but a majority of these accommodations don't apply to industrial design classes that are fast-paced, project-based, and often based on a sequentially tiered degree plan.
Image caption: Based on a case study conducted in a 5th grade science classroom, Karina made Design+ for students to explore, design, and build prototypes in the classroom. Image courtesy of Karina.
What are some of your favorite examples of successes and failures in universal design? 
My favorite examples of universal design are new technologies that lessen the learning curve/obstacles for everyone to create new things, such as open-source software, free educational content, and 3D-printing. However, steps can still be taken to make technology more accessible to everyone.
What are your tips for designers with disabilities, and for those who collaborate with them? 
I believe designers with disabilities have incredible potential as the ultimate life-hackers. Their environments aren't designed to accommodate them, but people with disabilities have found inventive ways to make the world work for them, which is the trademark of brilliant designers. As the design community continues to discover that diverse perspectives are beneficial to creating good designs, collaborative designers should value the perspectives of designers with disabilities and the unique insights they have to offer.