IDSA Members Join Design Milk/Dwell Twitter Chat on June 1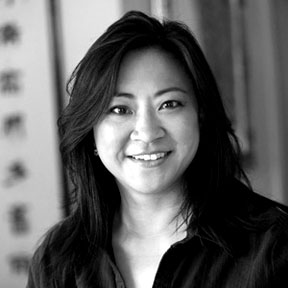 IDSA members are among the co-hosts of the next Design Milk/Dwell #ModernMonday Twitter chat, set for 1 to 2 pm EST on June 1, 2015.
The online event will offer advice for new designers on how to get their work noticed. "From education to inspiration, and even protecting your work, it is sure to be a useful chat for young designers—even near-grads—and a great refresher for all practicing designers," promises Jaime Derringer, founder and executive editor of Design Milk.
The June 1 co-hosts are:
Angela E. Yeh, IDSA, president and founder of Yeh IDeology and instructor of career strategies at Parsons: The New School of Design in New York City. She holds a bachelor's degree in psychology, and she earned a master's degree in industrial design from the Pratt Institute.  

"We are entering into the Talent Economy and both the creative talent pool and the business world need to understand this, in order for them to be mutually successful," advises Yeh.

Karen Hofmann, IDSA, chair of product design and director of the Color, Materials and Trends Exploration Lab and the faculty advisor to the IDSA Student Chapter at Art Center College of Design in Pasadena, CA. Hofmann holds two bachelor's degrees—one from Art Center in product design; the other from Cal State in psychology. 

"I'm looking forward to sharing ideas about finding your voice and expressing your value as a designer," says Hofmann.

Also from Art Center: Penny Herscovitch and Dan Gottlieb, both associate professors in environmental design.
Jenny Wu, architect and designer with the Oyler Wu Collaborative.
Follow along on June 1 on Twitter #ModernMonday, or log on to TweetChat.com and enter #ModernMonday.
Meet Yeh at IDSA's 2015 International Conference, set for August 10-22 in Seattle, as the Society marks its 50th anniversary and The Future of the Future. This year's themes include Designing the Future of Education; A New Industrial Revolution; A Future Perfect; and 21st Century Change Agents. It's also a major opportunity for students and new industrial designers to network with industry professionals and get valuable feedback through portfolio reviews, 
Register now for early bird discounts.  Check out the speaker lineup, featuring experts from global companies such as Twitter, IBM and Intuit.