Who:
Jonathon Kemnitzer, IDSA, is a co-founder and principal of KEM STUDIO. He was an IDEA juror in 2018 and served as Board President of the Center for Architecture and Design from 2017-18.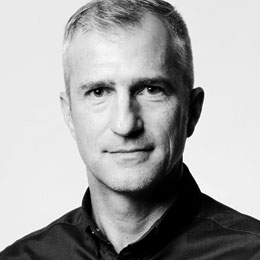 What:
KEM STUDIO's new furniture solution, aperture, is designed to improve focus and limit distractions in an open office.
The 120° orientation helps to manage wireless devices, curate video chats and provide individual privacy when sitting next to a co-worker. The canopy minimizes eye to eye contact (making interactions purposeful) and provides a sense of place. The application also is meant to give designers the freedom to create linear or organic layouts. 
When/Where:
Recently, Kemnitzer was interviewed about aperature in Business of Furniture (BoF) magazine and on the Officing blog. This August, aperture won a 2019 Silver IDEA.
Why:
According to KEM STUDIOS, "We started designing aperture as a response to frustrations with the open office. We traveled coast to coast – to companies large and small, progressive and conservative – to research and understand how people work better together and as individuals. Through that research, we developed a simple product line that supports each individual user."
Learn more about aperture at www.kemstudio.com/products/aperture.