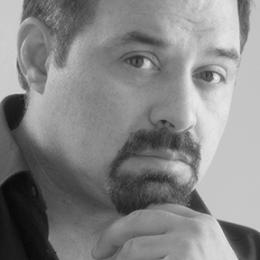 "When a person is part of a community, they want to help that community do better. There's a reason that the majority of design leaders in the United States for the last 50 years all have been members of IDSA. They love design and believe that the community of design has the power to transform society for the better."
—Charles Austen Angell, FIDSA
In countless roles at IDSA, or as the leader of his own strategic industrial design firm, or as a volunteer in social causes—Charles Austen Angell, FIDSA, believes in transforming society for the better.  In May 2016, Angell wrapped up his service on IDSA's Board of Directors—after holding the esteemed positions of chair-elect; chair; and chair emeritus. "The last few years have been an exciting time," he recalls. "I served with some amazing people on the Board and staff, and with a bit of hard work I am pleased to say that IDSA is in excellent health."
In August 2015, Austen was inducted into the IDSA Academy of Fellows and he was named one of IDSA's 50 Notable Members in the Winter 2015 issue of IDSA's INNOVATION magazine. "This was a huge honor and a complete surprise," says the founder, president and CEO of Modern Edge in Portland, OR. "It's very humbling to join the ranks of historical greats from our industry."
Angell's previous roles in IDSA include: 2011 Executive Director Search Committee chair; New Website Committee chair; 2012 International Conference chair; executive vice president; Midwest District VP; Midwest District Design Conference chair in St. Louis and in Madison, WI; Wisconsin Chapter chair; pod moderator; INNOVATION magazine guest editor; Design Foundation original trustee and formation team member.
In April 2016, Angell—an expert witness in IP cases—spoke at the 10th annual United States Patent and Trademark Office (USPTO) Design Day. He challenged the audience of 400 to imagine a world without design. "It would be a world without emotion... expression... empathy... passion... art... play... connection... function," he explained, adding that designers extend "where we are today, to where we want to be tomorrow."
Angell remains active in IDSA as a Design Foundation trustee; a member of a new task force that will examine the life-threatening issue of medical error; and a member of the 2016 IDSA Awards Committee.
In 2015, Angell's Modern Edge launched MODE PDX, a manufacturing entity for specialty tools, and EDGELAB, a wearable tech development lab. Modern Edge coined the term "threadcasting" to characterize the rise of technology embedded in clothing and its effect on social interaction and business—which has garnered worldwide press.
Angell and his colleagues have pioneered advances in digital health; smart technology for John Deere agricultural equipment; and high-powered LEDs in DNA scanners. They developed revolutionary, adjustable motorcycle windshields for Harley Davidson and BMW; overhead projectors and digital library systems for 3M; one of the earliest commercial consumer LED bulbs for Color Kinetics; and the first use of high-powered LEDs in DNA scanners. Angell has been awarded numerous patents.
He held the roles of director of design research and innovation at Intel Corporation; chief design officer for Logic Product Development; and concept development and intellectual property (IP) manager at Placon (where he and his team pioneered sustainable packaging for global corporations such as SC Johnson, Home Depot and Gillette).
Angell volunteers for Habitat for Humanity and other charities. He is an internationally sought after speaker, who also lectures at many schools—including his alma mater, Purdue University—and at the Minneapolis College of Art and Design, where his work with former Associate Dean Lester Shen led to the master's program in sustainable design.
"Design belongs to all of us, not just to members of IDSA, which is why in order to make IDSA relevant to design, IDSA must benefit all designers," he asserts. "This unique association of designers marked its 50th anniversary in 2015—here's to the next 50 years!" Taking the theme of the 2012 International Conference he chaired in Boston a step farther, he declares: "The Future Is… amazing!"