Will YOU Design the Logo for the 2016 IDSA International Conference?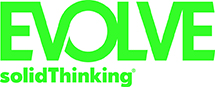 IDSA wants to put your stamp on its next International Conference, set for August 17-20, 2016 in Detroit. The Society is calling on members to submit a logo design for Making Things Happen.
"A core value of industrial designers is to make things happen," says Sooshin Choi, chair of the 2016 IDSA International Conference in Detroit and provost of the College for Creative Studies (CCS) in Detroit. "We are the hand that introduces the future to the present, all while striving to benefit people, community and industry."
Choi calls Detroit an epicenter for making everything and anything. "Music, food, automobiles, furniture, arts, crafts, you name it. Here the people are ambitious, passionate, full of pride and above all, have a drive to make things happen."
Organizers are unveiling details in the application process:
IDSA members are invited to submit their logo designs, saved in vector format, to IDSA@idsa.org by Oct. 16, 2015. The logo shall visually reflect the theme of Making Things Happen and should be legible when reproduced in diverse forms for print, web, mobile and physical forms.
Entries will be blind juried by the 2016 International Conference Committee and endorsed by the IDSA Board of Directors by the end of October.
The winner will be announced in early November.
The selected design will be refined and developed into applications by a designated team at IDSA for the International Conference; the Department of Graphic Design at CCS may collaborate in this process.
The winning designer will receive a free registration to the International Conference and will be credited for the design.
solidThinking, Inc. has announced that the top 50 designers will receive permanent licenses of solidThinking's modeling and rendering software, Evolve. "We are thrilled to support the 2016 IDSA International Conference in Detroit," notes solidThinking President Jim Hassberger. "The city of Detroit is certainly 'Making Things Happen.' As a Metro Detroit-based company, we're thrilled to see the continued progress and look forward to seeing the energy the IDSA conference brings to the city in 2016."
"Get involved," advises Choi. "As industrial designers, we play a critical role in advancing the satisfaction of life through experiences, social innovations and enjoyable services."
Follow the excitement leading up to the conference on Twitter @IDSA #IDSADetroit16 and @VisitDetroit