IDSA Fellow and Former Chair to Speak at Oregon Bio 2016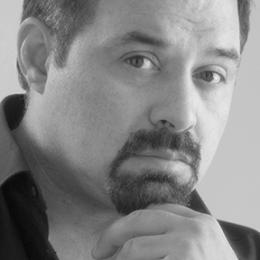 Former IDSA Chair Charles Austen Angell, FIDSA, spoke at Oregon Bio 2016: The Bioscience Landscape. The conference, from Oct. 20 to 21 at Reed College in Portland, OR, is hosted by the Oregon Bioscience Assocation.
On Oct. 20, Angell was one of three speakers during a lunch plenary entitled, "To the Future and Beyond: The Opportunities, Challenges and Rewards that Lie Ahead" exploring big data in the 21st century and the power of industrial design to improve tomorrow's products as the worlds of healthcare, design and infrastructure collide.
"The future is formed through the resolution of tensions: healthcare equity versus cost, climate change versus industry, connectivity versus privacy," said Angell. "This is a notion too often ignored within the innovation community. If we are going accelerate positive change in society, then the manner in which we value and evaluate new innovations will have to become more holistic."
Angell suggested incorporating design thinking principles and embracing responsibility as change agents, rather than simply being innovators.
Angell is president and CEO of Modern Edge. He has served in many roles at IDSA over the years, culminating as chair of IDSA's Board of Directors and chair emeritus. In 2015, he was named among IDSA's 50 Notable Members in INNOVATION magazine. Currently, he's serving on IDSA's new Patient Safety Task Force, set to meet for the first time, one day before the IDSA Medical Design Conference in San Francisco in November 2016.