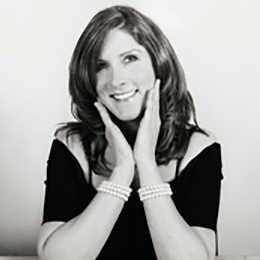 "All the developed and developing nations on our planet will be facing aging populations, longer life spans, and the host of social and economic issues accompanying these realities as the century progresses. How the design community responds to these challenges in the decades ahead will directly affect the quality of lives for millions of people worldwide."
The latest issue of the Design for All newsletter focuses on Women in Design who are speaking about universal design products consciously crafted with the elderly and disabled in mind.
"As a designer, the one consistent ingredient I have found to be true is that people of all abilities are unique, regardless of their age, ability, gender or social status in life," says Guest Editor Stephanie Battista, IDSA, senior design program manager of wearables at Modern Edge in Portland and a speaker at the 2014 Southern District Design Conference. "To have the opportunity to design for all is such a pleasure."
Also contributing to the article is Patricia A. Moore, PhD, FIDSA, and president of MooreDesign Associates in Phoenix. The internationally-renowned gerontologist and designer is a leading authority on consumer lifespan behaviors and requirements who's been hailed by ABC World News as one of 50 Americans Defining the New Millennium.
Others quoted include: Ashwini Asokan, co-founder and CEO of India's Mad Street Den; Priya Khanchandani, development manager at London's Victoria and Albert Museum, the world's largest museum of decorative arts and design; Yvonne Lin, co-founder of New York City's 4B; and Danish designer Rie Norregaard, creative director, Tres and co-founder, OMHU.
You can download it here.