New York Times Video Features IDSA Member and Astro Studios CEO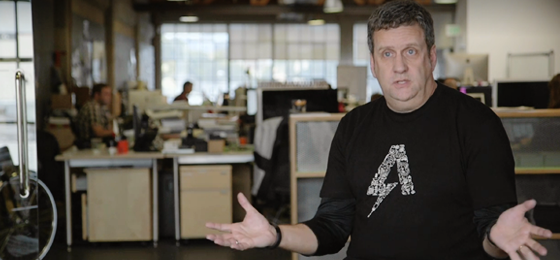 "I've always believed that design should be leading the conversation," Astro Studios CEO and IDSA member Brett Lovelady tells Molly Wood of The New York Times in a new video and article.
Astro Studios designed one of the first, popular, wearable devices, the Nike FuelBand, which Lovelady says combined a physical design that sent a message of sportiness and power—backed by software that motivated people with entertaining animations, rewards and social interactions. "It was kind of the total package," he says.
In the latest installment of Wood's "Machine Learning" video series, Lovelady shows the models, prototypes, illustrations and storyboards that led to the FuelBand, and describes it as a result of form and function, and a blend of technology, information, fashion and personality.