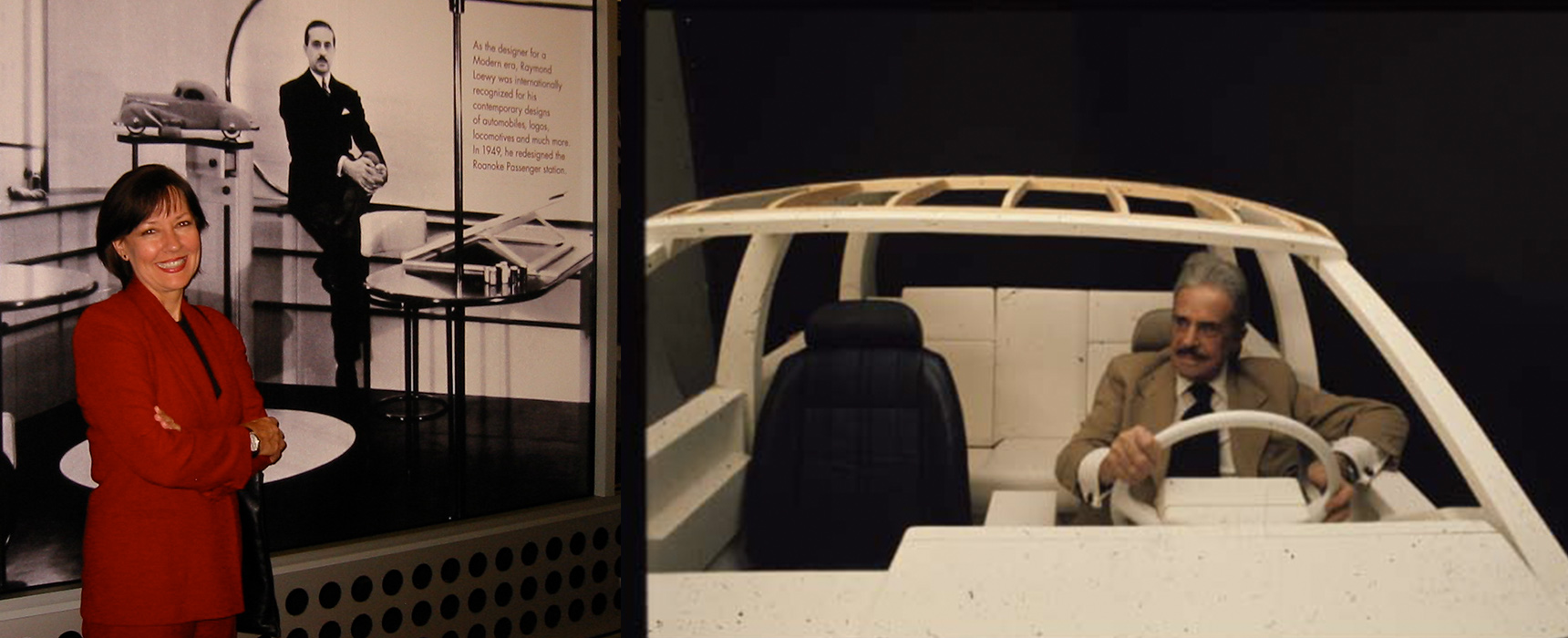 I never expected that one could fall so completely in love with a nation and a people. 

Every time I see the Stars and Stripes in the breeze, I get the same emotional feeling. Aesthetically speaking, it is perfect. One of the outstanding "designs" of all times. 

It may be that a nation gets the flag it deserves. —Raymond Loewy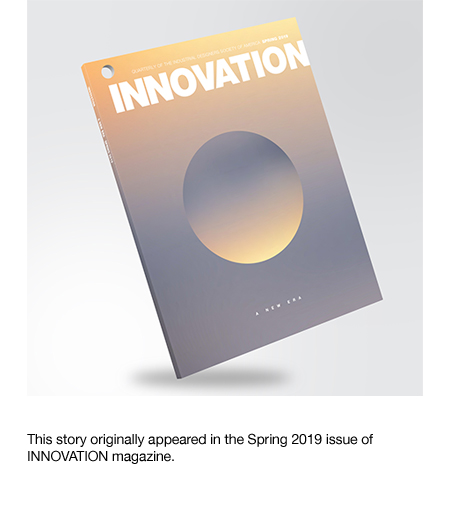 Forty years ago, I sat silently in the privacy of Mr. Loewy's inner sanctum, a dramatically lit corner office that featured one of his favorite works, a painting of an Apollo lunar landing. Of all of the exemplary accomplishments of Loewy and his global staff, it was the habitability design concepts for NASA and Sky Lab, the first space station, that brought him the most pride.
Loewy was focused on a single piece of paper, which I recognized as a proposal I had prepared for his approval. For over a year, I had been researching how Raymond Loewy International could and should be engaged in the creation of solutions for the challenges faced by forgotten consumers, elders and people of all abilities. Today, design inclusivity is considered a norm, but in the 1970's it was a rare criterion.
After exhausting any possible collaborations with government agencies and current clients, we were faced with failure to achieve the vision of design for all. But a serendipitous meeting with an SNL makeup artist and the haunting memory of journalist John Griffin's 1959 immersive research disguised as a black man in the Deep South had provided an inspiration that I hoped would be a reprieve for our dream.
As his gaze lifted from his desktop to me, I was surprised to see him make his way to the chair next to mine. "Why do you want to do this thing, Pat?" he asked softly. Blinking back tears, I answered, "I love my GrandFather."
For the next hour I described how my GrandFather's quality of life had slowly shifted from one of autonomy and independence, of caring for his family and home, to being one of inability to accomplish the tasks of everyday living. As he aged, he lost the capacity to enjoy cooking, fishing and his avocation of woodworking. He could no longer walk his dog or manage the rigors of flight to his beloved Ireland. One night, when I came home for an unexpected visit, I found him sitting alone in the darkness. When I flipped the wall switch in his bedroom I saw the tears on his cheek. My proud patriarch was unable to turn the rotary switch on the table lamp at his side. Design had failed him.
And so, Mr. Loewy approved my immersion into life as an elder. Like my GrandFather, he worried and waited as I traveled throughout North America disguised as women in their 80s, experiencing the array of betrayal of design; the inadequacies and indignities of design's failure to recognize the needs of every individual as deserving of our passion. When I re-emerged nearly four years later, these two extraordinary men whom I loved were delighted with the universality in design philosophy and responsibility the empathic research inspired. 
Every design exemplar is a labor of love. Our endeavors to encompass the needs of all people as equal is an effort of love for the lifespan of each consumer's wants and wishes, desires and dreams. 
Visionary Steven Holt was the embodiment of Design+Love. His prolific life of creativity was haunted with extreme health challenges, and yet he exemplified love in every lecture, every publication, every design. He left us with his beloved spouse and creative partner, Mara, by his side. His final proclamation: Love, love, love, love; LOVE.
Amen.
—Patricia Moore, FIDSA
President, MooreDesign Associates
---
Images:
Of Pattie Moore in front of an image of Loewy:
​Pattie Moore at the Designer for a Modern Era gallery operated by the Historical Society of Western Virginia in the former Norfolk and Western passenger station in Roanoke. This exhibit chronicles the career of Raymond Loewy, whose work on the T1, S1 and, especially, the redesigned GG1 Pennsylvania Railroad locomotives led to his relationship with the Norfolk and Western and him renovating the passenger station in 1948–49. 
Of Loewy in car mock-up:
Raymond Loewy sitting in the full-scale mock-up of the Moskvitch redesign under the USA–USSR Design Agreement. The photo was taken in Loewy's New York office in 1976.