Take a look behind the scenes!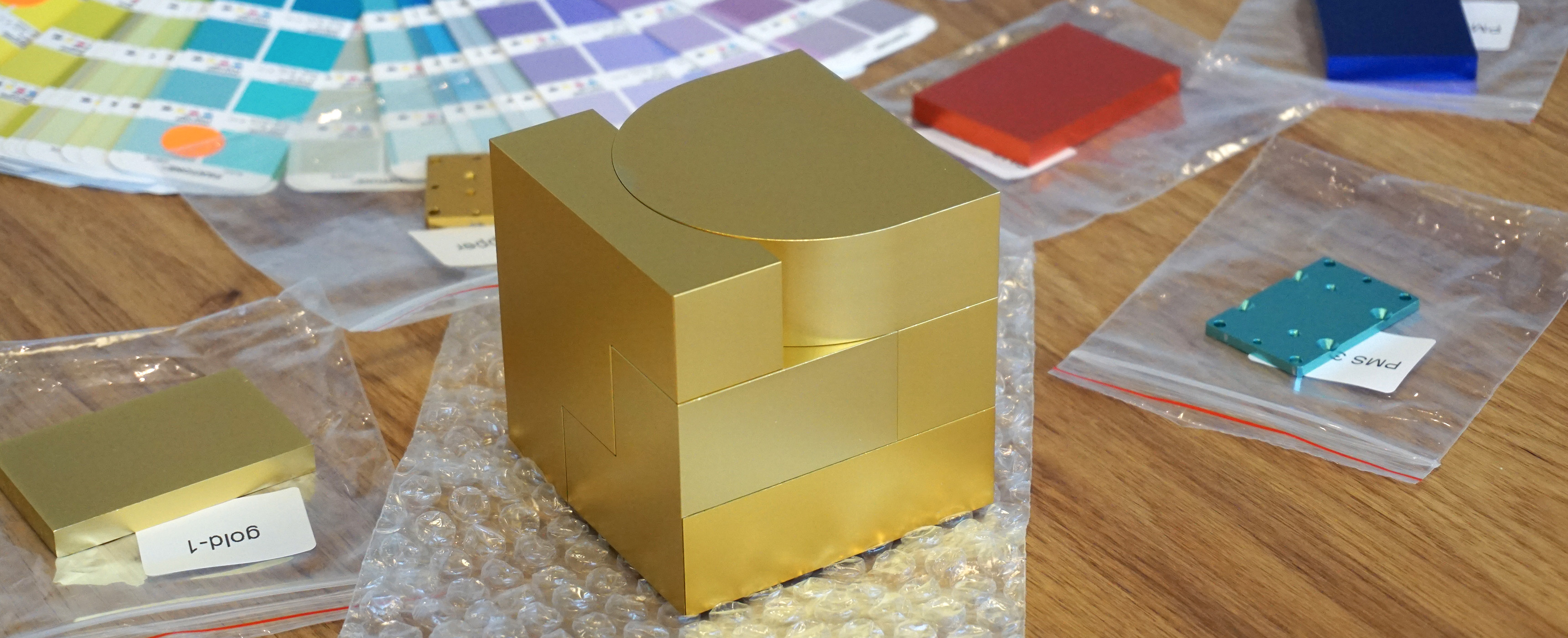 Our fabrication partners are ramping up production of the newly re-designed IDEA trophies. Last year, the International Design Excellence Awards program underwent a significant rebranding at the talented hands of fuseproject. Their work helped breathe new life into the 38-year-old awards program and reaffirmed IDEA's position as one of the most sought-after design awards in the world.
IDSA and fuseproject have been working together on finalizing the production and material details of the trophies for the past few months. Multiple samples and prototypes later, we are excited to see the final pieces in production. 
We know that designers love to make things, so here are a few 'behind the scenes' shots of the trophies direct from the factory floor!  The new IDEA trophies begin life as solid blocks of aluminum which are precision CNC milled into the individual letters of I - D - E - A. These pieces are then anodized to reveal a brilliant spectrum of color for the various levels of awards.
See the debut of our new IDEA trophies at the International Design Conference where we kick things off with the IDEA Ceremony & Gala on September 19, 2018.