During the 39th annual IDEA Ceremony and Gala on Aug. 21, 2019 at VenueSIX10 in Chicago, IL, the Industrial Designers Society of America (IDSA) unveiled this year's 19 IDEA Gold winners, as well as the recipients of four special IDEAs. The IDEA 2019 awards were presented by: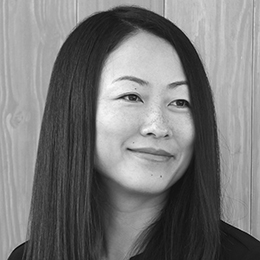 Qin Li, IDSA, Board of Directors Chair and Vice President at fuseproject
Maaike Evers, IDSA, IDEA 2019 Jury Chair and co-founder of Mike & Maaike
Meredith Long, Senior Manager of Collections Operations at The Henry Ford Museum
---
IDEA is one of the most the most prestigious and rigorous design competitions in the world. This year, IDEA received over 1,600 entries from 24 countries and regions. "Only 101 of those entries were chosen for awards, and only 19 were designated as Gold winners," said Evers. 
"These numbers may seem stark; however, the IDSA believes that this program exists to highlight the absolute best that industrial design has to offer, and therefore only the most deserving will make their way to this podium tonight."
Evers led a jury comprised of over two dozen global design experts, in judging categories covering products, experiences, strategies, and more. Onsite jurying was held in May at The Henry Ford Museum of American Innovation in Dearborn, MI.
The IDEA special award winners are: 
---
The IDEA 2019 Gold winners are: 
The IDSA IDEA 2019 winners will be featured in IDSA INNOVATION magazine's Yearbook of Design Excellence 2019. See all the IDEA winners from 2019 and years past in the IDEA Gallery.
During the IDEA Ceremony, IDSA Executive Director Chris Livaudais announced a new partnership between IDSA and "California by Design: Innovations," a countdown format television show from the producers of "Australia by Design" that will air in the U.S. in 2020. The show will highlight exceptional product designs over six weekly episodes, and feature longtime IDSA members Dan Harden and Ti Chang as judges. The design community is invited to submit innovations for the show via californiabydesign.com.
Included in this year's program was the presentation of several IDSA Awards, presented by ClayVon Lowe, IDSA At-Large Director (Awards). This collection of awards is given in recognition of significant contribution to IDSA, the industrial design profession, excellence in academic advancement, or personal achievement. Recipients included Jeevak Badve, FIDSA who was inducted into IDSA's Academy of Fellows. Dan Harden and Michael DiTullo received Personal Recognition Awards and Advanced Design was honored with a Special Achievement Award.
The awards ceremony was followed that evening by the IDEA 2019 Gala, sponsored by Samsung, and the next day by IDSA's International Design Conference (IDC) 2019, Aug. 22-23, also at VenueSIX10.