Earn Your Place in Design History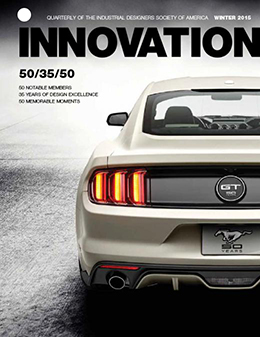 As IDSA's International Design Excellence Awards (IDEA) enters its 36th year, take a closer look at just what it takes to win Gold in one of the world's most prestigious design competitions.
INNOVATION's 50/35/50 issue features 35 Years of IDEA Winners, ranging from the Chevy Corvette and the New Volkswagen Beetle in the 1980s; to the Apple iMac and Good Grips in the 1990s; and the Segway, iPod mini and iPhone in the 2000s.
See how IDEA suited up to go down under in 1991 and reached as high as space in 2004! There's also a ranking of IDEA's Most Winning Companies from 1995 to 2005.
Check out many more winners in the IDEA Gallery and follow the excitement of the 2016 Ceremony and Gala, set for August 17 at The Henry Ford Museum, on @IDSA #IDSAIDEA @TheHenryFord on Twitter, Facebook and LinkedIn and on @IDSAdesign on Instagram.