Why YOU Should Attend #IDSA17Atlanta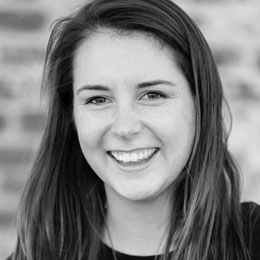 I am Meghan Preiss, IDSA, the chair of the Industrial Designers Society of  America's Students Special Interest Section, and a recent graduate of the Savannah College of Art and Design (SCAD) in both industrial design and service design. I have been active in IDSA for more than two years. It has been a completely life changing experience.
I have been to District Design Conferences, International Design Conferences and IDSA Chapter workshops. Now, the IDSA International Design Conference 2017: Design IS Business is just around the corner—from Aug. 16 to 19 in Atlanta! As a student on the conference planning committee, my teammates and I have been busy working hard to make sure this conference will be the best one yet! I have made it my mission to ensure that student attendees feel accepted, challenged and empowered at the conference. Here are the Top 3 Reasons why YOU should be a part of #IDSA17Atlanta:
You'll network with hundreds of the most inspiring and influential designers from around the world. 
You'll make connections! I'm typically a pretty shy person. But I met professionals at the last conference who are mentoring me on my senior capstone project, reviewing my portfolio and helping me make design decisions. Hand out your business cards and send out follow up emails!
You'll learn from chief design officers and other design and business leaders from some of the biggest corporations and design studios around. I mean Disney, Honeywell, Hyundai? Are you more interested in consulting design? RKS, Frog, Sundberg-Ferar? Are you interested in furthering your design education or becoming an educator? Aether Global Learning, SCAD, Harvard? And if that isn't enough... Etsy, Playpower, Philips! See the schedule.
The conference is significant as a student, but it can be hard as a student. I am not going to sugarcoat it. A lot of professionals are not there to hire you. Shocker, I know. But, if I can work the conference, you can, too! Here's some advice from professionals:
Do not ask for a job. Get that out of your head completely. Think of this conference as an opportunity to meet new people. Be casual, talk about life, how Birkenstock just released a line of furniture—or how that new designer at Reebok, Isaac Toonkel, IDSA, sketched amazing shoes inspired by amazing Met Gala dresses. But whatever you talk about—don't mention that you want to be hired.
If someone seems uninterested in a conversation, take the hint and excuse yourself.
Go to the IDSA Career Center, and especially attend the Portfolio Review. Folks who may be looking to hire, will get a closeup look at your work. And this way, you don't have to carry your portfolio around the entire conference.
Make sure your business cards are up to date with legible information. And when you get someone's business card, add them on LinkedIn and thank them for their time!
From the words of Ben Bush, IDSA, mentor and biscuit maker, bring on your best but don't treat it like it's your best. Avoid the fact that you need a job and that your portfolio is incomplete. BUT, when people ask for your website or how to contact you—CRUSH IT! He also suggests you ask good questions. There are so many areas that design can be applied to; find someone who does something that you think you want to do, and talk to them! I bet if you're willing to get Starbucks at a place that doesn't offer Starbucks, the recipient will spend 10 to 15 minutes with you and introduce you to their friends.
The conference is worth every penny! Don't wait; the price will only increase! If you are at the conference and you feel you're struggling and out of place, find me. I would love to meet you! See you in Atlanta!
Cheers,
Meghan Preiss, IDSA
Chair, IDSA Students Special Interest Section
preissmeghan@gmail.com