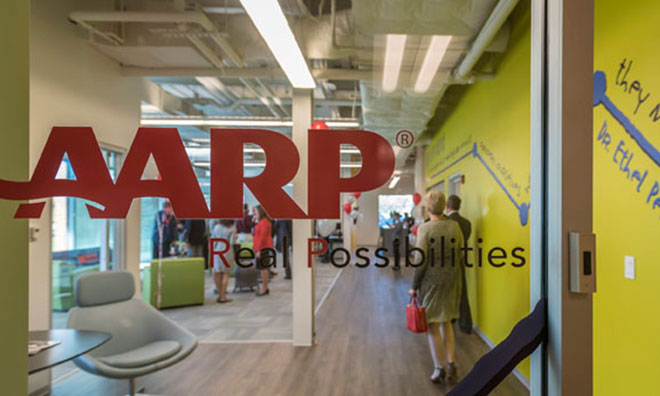 The American Association of Retired Persons (AARP) has teamed up with the University of Illinois at Urbana-Champaign (UIUC)—site of IDSA's Midwest District Design Conference 2016—to develop new ways to improve quality of life for the 50-plus population. They held the grand opening of Tech Nest in October 2016 at the university's Research Park.
"Innovation is really part of AARP's DNA," says Jose Hernandez, AARP's vice president of IT business operations. "We're always looking for innovative ways to develop relevant and impactful products and services" to meet the needs of AARP members and the 50-plus population. Tech Nest will explore new technologies and develop prototypes in the fields of artificial intelligence, mobile apps, information security, biometrics and software engineering.
AARP's social mission involves enhancing people's quality of life as they age. Tech Nest and the prototypes it will generate are "central to our social mission in every way," says Hernandez, who adds that AARP gets to engage talented students and faculty in developing prototypes and "tap into a world-class research-based university. It is one of the world's most innovative universities, one of the top engineering schools and it houses an award-winning Research Park," he says.
"Tech Nest provides a unique opportunity to leverage the depth of our campus interdisciplinary research in aging with our strengths in data science and computing," UIUC Chancellor Robert Jones says.