The Henry Ford Magazine Asks, "What Inspires You?"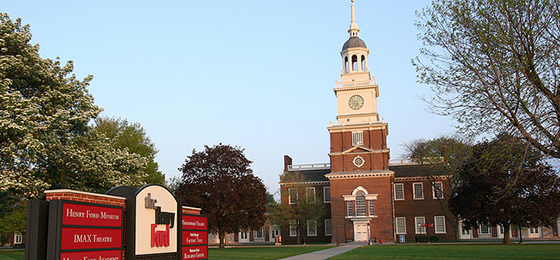 The latest edition of The Henry Ford Magazine, available for free download here, might spark some conversation among industrial designers.
The magazine discusses career risks; takes a closer look the innovations of this month's "Medical MacGyver" (from MIT); shows us why we need office desks with wheels; and flies high with the direcrtor of NASA's Jet Propulsion Lab, who offers this advice on supervising (or not) collaboration. "You have to bring in the best people in the world, give them a good environment, and GET OUT OF THE WAY."
The Henry Ford Magazine is a publication of The Henry Ford Museum in Dearborn, MI, which is also the home of winners of IDSA's International Design Excellence Awards. Speaking of which, it's not too late to enter IDEA 2015! Show us your best designs at http://www.idsa.org/IDEA. The regular deadline is March 16; late entry by March 30.