Every year, thousands flock to Las Vegas, Nevada for the annual Consumer Electronics Show. This event has become a spectacle in its own right and is known around the world as the place to be for anyone connected to the technology and electronics product development industry. IDSA teamed up with Beau Oyler, IDSA, to bring you the sights and sounds of CES through an Instagram Takeover.
Oyler is CEO and Executive Creative Director of Enlisted Design based in Oakland, CA. He braved the crowded exhibit halls and showroom floors to find the most interesting new products on display. Afterward, we asked Beau a few questions to hear his reaction and insights from the show.
IDSA:  The show looked amazing! What major trends did you spot?
Beau: The biggest, overarching trend I witnessed was tech promising to deliver deeper meaning in our lives. A few years ago, it felt like a mad rush just to get hardware out to see if people would adopt it. Then, the goal was to get hardware to talk to each other. Now that everything is communicating, how does this truly help us live better? Deeper knowledge should equal deeper meaning, but does it? As the technology becomes more sophisticated, and we have more data from years of smart, connected products being on the market, it's interesting to see brands address how all this tech can truly assist us. 
Where did you find points of inspiration during your time at CES?
As an industrial designer, I love the details. A delightful high point was seeing all the real materials—like marble, metal, wood, granite and fabric—being used across a range of mid-tier to high-end consumer tech products. 
What did you see that surprised you the most?
There's nothing like the energy of the CES main halls. That said, this year, I liked visiting brands who went off the show floor to create intimate experiences in suites and restaurant takeovers. They've become more meaningful destinations than the massive booths. These curated environments really allowed you to explore and appreciate everything, including smaller brands and products showcased via little pop-ups within the larger private showrooms. I loved these thought-provoking vignettes of brands that I might have missed if they weren't offered up in such a controlled and thoughtful environment. 
Why should industrial designers be interested in attending CES?
If you're an industrial designer who is working in tech, CES is your platform. It's table stakes really. Not only is it important to attend, but you should be striving to produce products that will be at the show. If you can produce something that makes a splash at CES, you can make a splash anywhere. 
Thanks so much, Beau, let's take a look at some pictures from the show!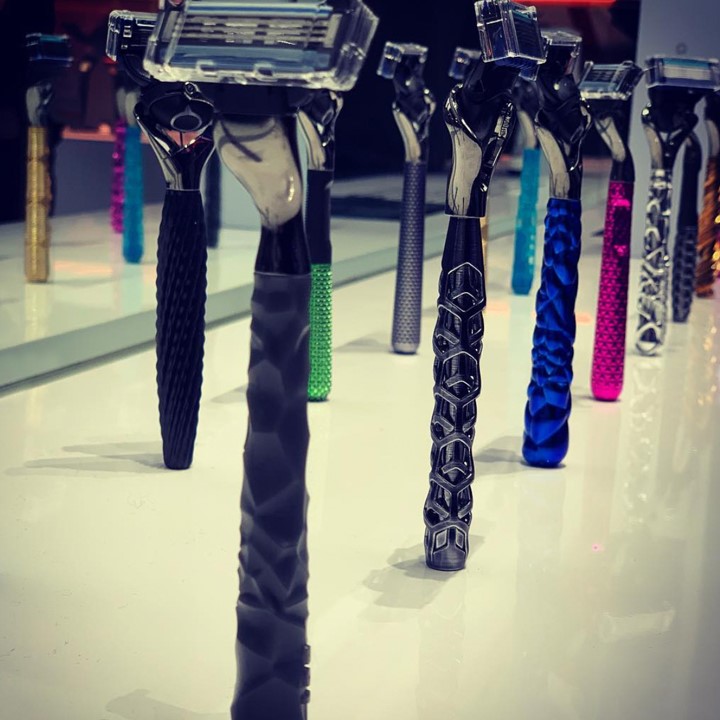 See more images and video from CES 2019 on IDSA's Instagram.
After CES, IDSA partnered with Keyshot, Covestro, and LKK Design for a massive party at Commonwealth in historic downtown Las Vegas. Over 250 designers from around the world showed up to celebrate and network over some refreshing beverages.