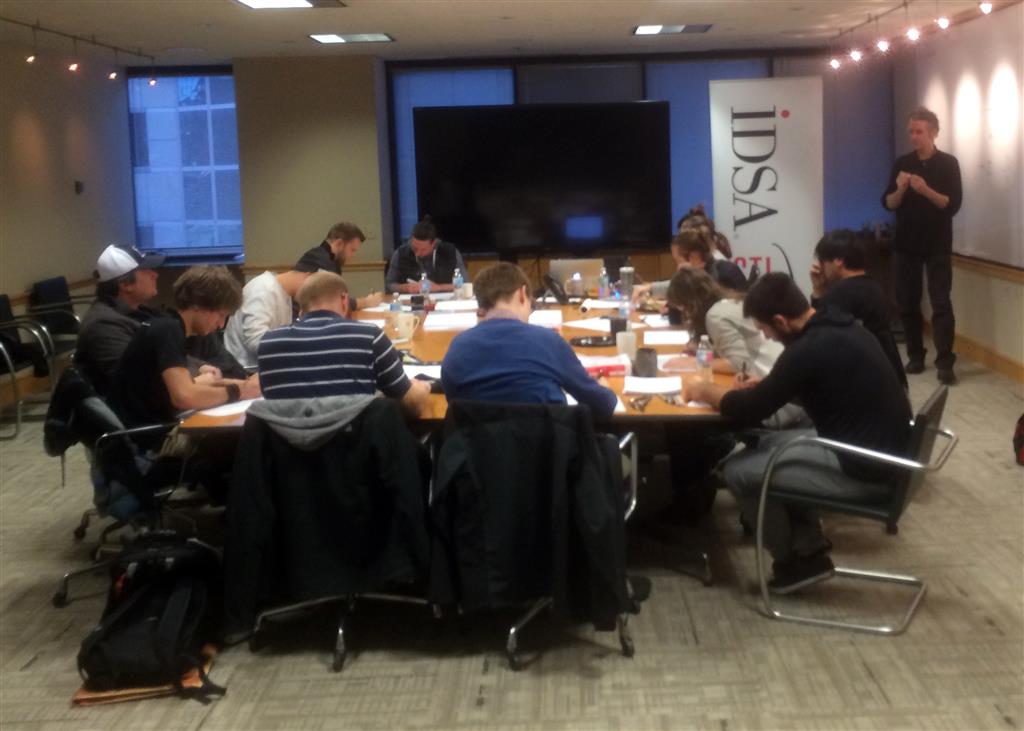 On Saturday, February 13, our chapter hosted the 2016 IDSA-STL Design Visualization Workshop, held at PGAV Destinations in downtown St. Louis. The Instructor was Kevin Henry of Columbia University, Chicago and was outstanding. All in attendance commented on how much they enjoyed their full day of instruction. Designers in the St. Louis community told our chapter last December that this kind of workshop would be of great value; you spoke, we listened.
Thank you to Kevin for offering exceptional personalized instruction to each of us attending. We believe there was much to be gained from setting our computers aside for a day to get back to grass roots sketching as creative thinkers!
A special thank you to my fellow IDSA-STL officers for their help in facilitating, IDSA Headquarters for their website/registration/financial support and to PGAV Destinations for providing the facility, parking and beverages. It was quite a wonderful day indeed!
Coming soon: We will be posting pictures on our Facebook page, so be sure to check them out. Please follow us, if you're not already doing so!
Find: www.idsa.org/STL
Like: IDSAinSTL
Follow: @IDSAinSTL
If you were there or wished you could make it, be sure to share your thoughts by commenting below. You will need to log in to do so. And, if you have questions about this event, please contact me, Tony Schmidt, Education Chair for the IDSA St. Louis Chapter, at tony.schmidt@idsa-stl.org.
See more at: http://www.idsa.org/news/chapter-news/idsa-stl-design-visualization-workshop-a-resounding-success#sthash.2JziakQe.dpuf.