Thursday, October 20, 2016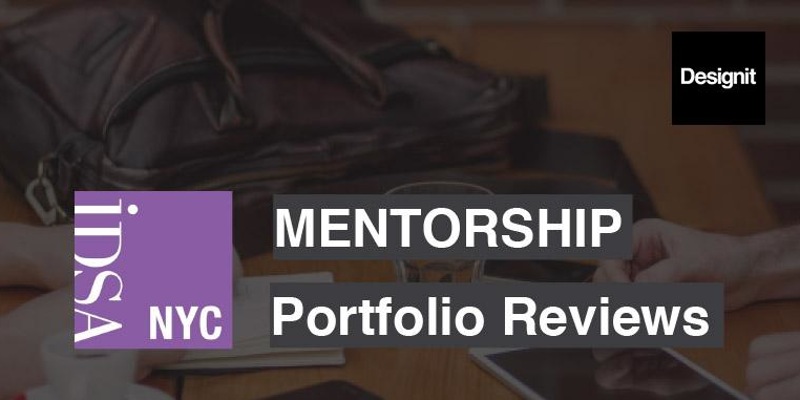 IDSA-NYC has partnered with Designit to hold Portfolio Reviews for the participants of the Mentorship Program and the wider IDSA community members who are beginning their transformation into emerging designers. As a participant, you will receive a constructive, one-on-one evaluation of your work from a variety of design professionals from prestigious companies like Designit, Canary and Michael Graves Architecture and Design.
Consider the Portfolio Review to be your call-to-action: to receive broader feedback and critique from experienced eyes. While this event is not a job fair, some reviewers may be looking for potential employees or interns. This is a great way to get feedback and build your network.
Please note, it is mandatory to bring your portfolio. Based on the focus areas of the participants (those who rsvp)- Industrial Design, IXD/ UX Design, UX /Design Research, professionals will be assigned to review the portfolios.
Event agenda:
6:00 pm- Networking
7:00 pm- Introduction to the event
7:10 pm- 60 minutes of portfolio reviews
8:10 pm- Closing remarks
8:10-8:30 pm- Networking & Wrap-up