in Partnership with the Saint Louis Science Center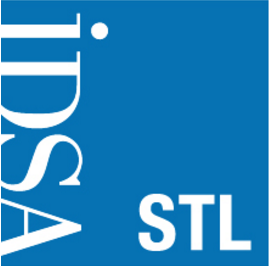 CHALLENGE: Use design thinking methods and evaluate urban farming to propose an innovative solution for facilitating food security in urban populations.
Open to all students enrolled in a post-secondary institution within the IDSA Midwest District.
Designs will be presented in Saint Louis, MO on Saturday, October 15th, 2016.
Register to attend the competition Kick-Off Party. Friday, October, 14th, 6:30-11:00pm at FredSparks Design, Inc.
KEYNOTE SPEAKER:
Maddie Earnest, GROW Exhibition Manager, the Saint Louis Science Center
Founder and Co-owner, Local Harvest Grocery; co-author of Missouri Harvest.
VENUE:
Boeing Hall at The Saint Louis Science Center (SLSC)
5050 Oakland Ave, Saint Louis, MO 63110
CONTACT:
Tony Schmidt, IDSA-STL Chapter Education Chair
tony.schmidt@idsa-stl.org
COMPETITION GOALS & OVERVIEW:
IDSA Saint Louis (IDSA-STL) seeks to support our local community, mentor design students, and advocate interdisciplinary opportunities whenever possible. This student competition supports each of these goals, and we invite you to bring your best ideas forward for this event.
Our aim is simple: Provide an opportunity for development and presentation of unique research oriented design solutions for review before a professional jury, and the general public. This opportunity enables design students to supplement their portfolios while also enhancing credentials demonstrating team-developed presentations within a professional atmosphere and world-class institution. While student entrants are required to work as teams, the greater opportunity is to collaborate across multiple disciplines (to include those students outside of the design professions).
In celebration of our sixth competition anniversary, IDSA-STL has once again partnered with the Saint Louis Science Center to host our regional student design competition. The partnership continues as a tremendous opportunity for our Saint Louis chapter, the IDSA organization, student participants, and the general public. The competition coincides with the 2016 opening of the Science Center's brand new 50,000 sf. GROW exhibit (grand opening June 18th, 2016). Described by the Science Center: "GROW is a one-of-a-kind permanent indoor/outdoor exhibit dedicated to the experience of the journey of our food supply from farm to table. This immersive and hands-on destination will show visitors the role that each of us plays in the stewardship of our food supply." The agricultural topic for the competition was derived as an outcome from this highly relevant exhibition.
THE CHALLENGE:
Your challenge is to evaluate and define a solution to the scenario below. How you approach the problem through the caliber of your research is equally as important as what you do with it.
In the spirit of our partner, your design solution should be in keeping with the mission of the Saint Louis Science Center: "To ignite and sustain lifelong science and technology learning."
THE TASK:
Amongst a rapidly rising global population, worldwide agricultural resources are diminishing. Current trends have identified urban farming as an opportunity to help satisfy food security pressures within these sectors. This year, we challenge teams to use design thinking methods and evaluate urban farming to propose an innovative solution for facilitating food security into urban populations.
Your team's design solution must be the result of well-researched findings evaluating sustainable, urban farming progressive practices for a specific urban market determined by your team. Your presentation should include a summary of research evaluations, the product solution as an answer to your research, and an implementation plan to ensure financial sustainability of your product.
Be prepared to address, and possibly discuss, any related business applications of your design solution (i.e.: marketability, anticipated time-to-market, return on investment, phasing, etc).
ELIGIBILITY:
The competition is open to all students currently enrolled in a design-based curriculum. Design solutions shall be developed by a team consisting of a minimum of two (2) students.
At the Institution level, faculty sponsors may decide which concepts to submit for final judging but no more than three (3) concepts per institution may be submitted for the competition. Historically, some schools have chosen to incorporate this design challenge into their regular curriculum with great success.
JUDGING CRITERIA:
CREATIVITY & INNOVATION OF IDEA
To what extent does the concept deliver a creative/innovative solution based on the problem statement presented and an answer to qualitative research?
How relevant is the concept compared to existing market conditions?
What degree of feasibility encompasses the design solution?
DESIGN & DEVELOPMENT PROCESS
To what extent does the design team follow a logical, thorough, and well-researched process to reach a deliverable product solution?
Did the process support and inform the final solution?
Was the design process clearly communicated in their presentation materials?
COMMUNICATION OF IDEA
To what extent does the design team clearly deliver their concept in a captivating way?
How well does the team field Q&A from the judging panel?
PARTICIPATION:
Work in teams of two (or more) to develop and deliver a proof-of-concept in-person in Saint Louis, MO. Team registration is now closed. 
DELIVERABLES:
POSTER
24" by 36"  Visual Summary, mounted on foam board


Summary of solution
Supporting visuals (renderings, sketches, photographs, etc.)
School name and logo(s)
Team member names
PRESENTATION
Digital Presentation


As (.PPT) or (.PDF) slide format
Prior entrants have included video content as part of their presentation. A video of 60 seconds or less is encouraged, but not required.
Backup copy of digital presentation on USB media (i.e.: flash drive)
Digital copy to be retained by IDSA-STL

Verbal Presentation
Well-rehearsed, 10 minutes (max.), to be delivered at the October competition event.
OPTIONAL
As a component of the presentation to further visualize your solution
If the item cannot be transported, detailed photographs are encouraged as part of the Poster or Digital Presentation
REGISTRATION DEADLINE / EVENT TIMELINE:
The deadline for registration was Friday, September 23, 2016.
Register to attend the competition Kick-Off Party. Friday, October, 14th, 6:30-11:00pm at FredSparks
Design concepts will be presented before a multi-disciplinary jury panel of creative professionals on Saturday, October 15th, 2016 at the Saint Louis Science Center as part of the 2016 6th Annual IDSA-STL Student Design Competition. Students should plan to arrive for set up prior to noon. A detailed schedule of events will be provided to participants in advance of the competition. Traditionally, all presentations have been loaded onto a designated PC based machine provided by the Saint Louis Science Center to run all presentations. Please prepare multiple backups of your presentation saved to thumb drives.
JURY & JUDGING PROCESS:
The judging panel will be composed of a group of creative experts and design professionals that have been selected by IDSA-STL as well as representatives from the Saint Louis Science Center. The judging panel is responsible for the selection of the award recipients based on the aforementioned evaluation criteria. The judging panel's decision is final. The evaluation of the individual designs will not be published.
PRIZES:
All design submissions have the opportunity to win the prestigious 2016 IDSA-STL / Saint Louis Science Center Innovation Award, Grand Prize Trophy as well as cash award.  When considering the many opportunities for each team to participate, in particular, each team will receive professional exposure, and the opportunity to exhibit their work in front of an audience of their peers and the general public at the Saint Louis Science Center.
COPYRIGHT & RIGHT-OF-USE:
Participants are responsible for all concerns pertaining to legal protection and intellectual property. Rights to the designs must not have been transferred to a third party at the time that they are entered for the competition. The copyright and right of use belong to the participant(s), and no transfer of such rights to IDSA-STL, Saint Louis Science Center, or those in attendance is neither expressed nor implied.
By sending the entry form, participants declare their acceptance of the entry conditions and that they own the copyright for the project submitted. They also consent to the publication of material associated with the project submitted and with the persons involved.
ORIGINALITY OF DESIGNS:
The participant(s) confirm that the designs submitted originate from the participant(s) themselves. Plagiarism, in any form, will result in immediate disqualification.
This conference is sponsored by:
Principal Level
Platinum Level
In-Kind Sponsor
In-Kind Sponsor