During the virtual 2020 IDSA Awards Ceremony on September 16, the winners across all categories were revealed live. The 2020 Student Merit Award winners also were celebrated during the online ceremony.
Please join us in congratulating the 2020 IDSA Award recipients, listed below.
---
Academy of Fellows
The Chapter-level service of Tor Alden, FIDSA, stretches back nearly 30 years, when he began serving as Secretary for the IDSA-NYC Chapter in 1992. Before and during his time as principal at HS Design, Inc. in Morristown, NJ, where he has designed medical, life science and consumer healthcare devices since 2000, Alden has advocated for IDSA membership among his colleagues and peers, as well as for the continued advancement of the industrial design profession. 
After graduating from Syracuse University in the late 1980s, Alden found, as most designers did at the time, a lack of business awareness surrounding good design as a benefit. In this era, industrial design was usually considered more as an afterthought or a styling effort, instead of as fundamental to a product's success. Alden was on the ground floor in promoting the design profession as a value to businesses that could be leveraged. While working at AT&T Bell Labs (now Nokia Bell Labs) from 1986 to 1992, Alden pushed the corporation to pay for memberships to IDSA and for attendance at IDSA events, both regionally and nationally. He also got involved in early events with Core77, now an industrial design-focused website that was then a startup organization in New York City. Working with Core77 co-founder and managing partner Stuart Constantine, IDSA, Alden helped to promote the values that IDSA and Core77 continue to share. 
When Alden moved to Minneapolis to work at Logic Product Development, he held the position of Vice Chair for the Minneapolis Chapter from 1996 to 1998, then Chapter Chair from 1998 to 2001. During this period, he increased group participation through several integrated events with local museums and corporate offices, such as Target, 3M, and Medtronic. He created and maintained the Minneapolis Chapter website and was instrumental in setting up Chapter meetings, Student Merit Award presentations, and holiday events. Based on these efforts, the Minneapolis Chapter grew and became a valuable resource for the local design community. This was in large part due to Alden's efforts to open up the local design community, once isolated by competition between firms, by organizing multiple IDSA events in the region that brought designers across companies and across disciplines together.
 Alden initiated the Medical Special Interest Section at IDSA and served as the Section's Chair from 2003 to 2006. He continues to lead in this area, regularly providing insights and recommendations to the Society on current medical design trends. He has long encouraged medical design submissions to the annual International Design Excellence Awards (IDEA) and supported the medical device specialty within IDSA by helping to organize events like IDSA's Medical Design Deep Dives. Most recently, he served as Guest Editor of the Spring 2020 medical design-themed issue of INNOVATION.
Alden has served on the jury for IDEA, the Editorial Advisory Board for MDDI magazine, the board of the New Jersey Technology Council, and the AAMI human factors committee, always promoting IDSA's value. Over the years, he has contributed to groundbreaking designs that have won more than a dozen prestigious design awards, including IDEA Bronze, Silver, and Gold. His work also has been honored with Good Design, MDEA, and CES Innovation Awards.   
He is known for growing HS Design to become an industry leader in product development and one of the first industrial design firms in the United States to become ISO-13485 certified.
Moreover, Alden is respected and valued as an active business leader in his community of Gladstone, NJ, located just outside of Morristown. During the novel coronavirus outbreak this year, Alden led the design and fabrication of over 500 face shields that were distributed to hospital workers and other first responders on the front line of the pandemic. 
For his unwavering dedication, not only to IDSA but to elevating other designers and the practice of medical design as an integral part of the industrial design profession, IDSA is pleased to welcome Tor Alden to the Academy of Fellows.
---
Academy of Fellows
With more than 50 years of membership and service to IDSA and the industrial design profession, Ralph LaZar, FIDSA, has laid the path for countless others to follow. The co-founder of the influential product design consulting firm Herbst, LaZar, Bell (HLB) in Chicago, IL, and co-founder with the late Carroll Gantz, FIDSA of the International Design Excellence Awards (IDEA), LaZar was inducted into IDSA's Academy of Fellows on September 16 as part of the virtual IDSA Awards 2020 ceremony. 
The distinction is long overdue for LaZar, a renowned, early champion of IDSA and of design as a value to businesses worldwide. He and University of Illinois Urbana-Champaign classmate Walter Herbst founded the firm Herbst LaZAr in 1963; and when their college friend Randy Bell joined them in 1965, the partnership became a trio. HLB operated for almost 50 years under their management. At its peak, the firm employed 60 designers, engineers, and other professionals.
At HLB, LaZar was known for encouraging staff to develop multiple design programs and led by example to inspire designers in their work. Several IDSA members started their careers at HLB and later formed their own offices or assumed important roles at design firms, in manufacturing organizations, and at educational institutions. These members include Marianne Grisdale, FIDSA, Bryce Rutter, PhD, IDSA, and the late Mark Dziersk, IDSA.  
LaZar's service with IDSA began in Chicago, where served as the Chicago Chapter Chairman, Vice Chairman, and Program Chairman during the 1970s. He also served as Chairman of IDSA's Nominations and Elections Committee, leading numerous programs and activities. In this role, he encouraged IDSA members reach for solutions to seemingly difficult programs, such as how to structure a program like a major conference that would effectively interest, educate, and inspire its attendees. As Chairman of IDSA's 1977 national conference in Lake Barkely, KY, he assembled an impressive roster of guest speakers that included astronaut Neil Armstrong and journalist Sidney Harris. 
LaZar began his career in Chicago as well, starting out at GE Hotpoint as a designer of kitchen appliances and televisions. Concerned with cleaning issues for Hotpoint kitchen appliances and ranges, he is credited with introducing glass control panels to industry. He went on to hold approximately 100 patents in various product areas and receive numerous design awards, including IDEA/Business Week awards, Appliance Manufacturer Excellence in Design Awards, the HSMAN Graphics 2000 Gold Award, and the Italian Triennial Award.
Instrumental not only in IDSA's formative years but also to the growing recognition in the United States of design as essential to businesses looking to innovate, LaZar often gave presentations at trade association gatherings and contributed articles to early IDSA publications, ID magazine, and Design Manufacturing magazines. He attended the School of the Art Institute of Chicago and the North Shore Art League, and often lectured to students on the power of good design.
LaZar currently resides in a retirement community in San Diego, CA, where he uses his abilities as a designer to assist the administration in improving the quality of life for its residents. He has been involved in an employee scholarship program that grants assistance for employees to continue their education at the university level. He also founded and designed a resident art gallery, where he heads the art committee that plans exhibitions and events. As an artist, he produces work in watercolor, acrylics, mixed media, photo transfer, and monotype techniques.  
IDSA members have fond memories of Chicago Chapter parties LaZar co-hosted on HLB's riverfront deck at Wolf Point, as well as the many studio visits LaZar organized with others over the years, both at HLB's Chicago headquarters and at the firm's many satellite locations during IDSA national conferences. He also is widely remembered and still known as a kind, gracious, and good-humored leader, someone who is eager to take time out of his day to help someone else.
IDSA is proud to honor Ralph LaZar as a Fellow for his half-century of service to the Society and his enduring impact on the industrial design profession.
---
Individual Achievement Award
It is perhaps impossible to overstate the significance of Hartmut Esslinger's impact on modern industrial design. As the founder of Frog Design Inc., a global design consultancy he established in Mutlangen, Germany in 1969 and then moved to Silicon Valley, Esslinger has been at the forefront of design excellence for decades. He coined the phrase "form follows emotion," which stood in stark contrast to the "form follows function" edict that dominated industrial design until that point. He has been a dynamic force in the industry, pushing boundaries and taking risks to design products that have stood the test of time. And on Sept. 16, during the virtual 2020 IDSA Awards ceremony, Esslinger was honored with IDSA's Individual Achievement Award for his historic accomplishments and contributions to the industry at large. 
From his first client, the avant-garde German electronics brand Wega, Esslinger showed he had star power. For Wega, Esslinger designed the first "full plastics" color TV and HiFi series, dubbed Wega System 3000, to international acclaim. Sony acquired Wega in the mid-1970s and tapped Frog to create designs for the Sony Trinitron and the Walkman, two products that helped to define the design style and feeling of the 1980s.
In 1982, Esslinger partnered with Steve Jobs to create a design strategy that would catapult Apple from just another Silicon Valley startup into a global powerhouse brand. Now in California, Esslinger and his Frog Design team produced the iconic Show White design language that was applied to all of Apple's product lines from 1984 to 1990, including the original Appl IIc and the Macintosh computer.
For more than 30 years, Esslinger weathered the turbulence of Silicon Valley by doing outstanding work for loyal clients. In the 1990s, he was integral to defining Lufthansa's global design and brand strategy, as well as Microsoft Windows' branding and user interface design. He also employed his revolutionary design talents for Siemens, NEC, Olympus, HP, Motorola, SAP and General Electric, while incubating a team of designers that spun off into other influential design firms, such as Astro Studuos, fuseproject, and Whispaw.
Beyond his dedication to design as a practitioner and as an educator in academic institutions worldwide, Esslinger is widely admired for his playfulness and refusal to play it safe when creativity strikes. "We must recognize that at the time of their release, the designs Hartmut and his team produced were anything but conventional; they set new precedents that were so ubiquitously copied that they became the standard," writes Remy Labesque, now a senior industrial designer at Tesla. "Hartmut has dedicated his life to industrial design, design academia, and relentless disruption. Without question, his work has been foundational to the very definition of industrial design as a discipline."
According to the 2019 recipient of this award, industrial designer Michael DiTullo, IDSA, Esslinger is "still every bit the provocateur he was when he started out" and a leading example for the next class of design disrupters: "I think we need another Hartmut Esslinger today."
---
Individual Achievement Award
One of the emcees for IDSA's virtual International Design Conference 2020,  Spencer Nugent also received one of IDSA's top honors before the conference on Sept. 16, during the virtual 2020 IDSA Awards ceremony. IDSA's Individual Achievement Award recognizes IDSA members or non-members whose sustained individual achievement has made a value contribution to the profession of industrial design. Nugent is highly deserving of this honor, both for his boundless contributions to the ID profession and for the tremendous personal impact he has had on his fellow designers, colleagues, mentees, students, and followers on social media. 
As the founder of Sketch-A-Day.com, Nugent has been engaged in providing free, high-quality online design sketching tutorials and on-site sketch workshops since 2008. He has created an extensive online network and following within the industrial design community and continues to connect with students and design professionals via his websites, social media, and YouTube channel. A prolific content creator, Nugent has hundreds of thousands of followers across his Instagram, Facebook, and YouTube accounts. Though many come for the daily, attractive sketches, they often find themselves staying for Nugent's easygoing teaching style and quick, helpful tutorials that have helped countless aspiring designers worldwide to improve their skills and become industrial designers themselves.  
A graduate of Brigham Young University with a BFA in Industrial Design, Nugent's design experience includes working at General Motors in Warren, MI and Astro Studios in San Francisco, CA. Recently, he served as strategic UX and ID lead for Vivint Smart Home, guiding research, user-testing, ideation, prototyping, collaboration, and coordination across multiple business verticals. Through his own business, 50/50 creative labs, he provides creative experimentation and consulting in the categories of Industrial Design, UX, Graphics, Illustration, Prototyping, and Implementation. Over the course of his career, he has worked with brands including adidas, Dell, Intel, Hasbro, HP, Tupperware, Microsoft, Motorola, and Verifone.  
Besides being Instagram-famous in the ID community, Nugent is known for giving talks and collaborating with other designers. His ongoing collaboration with the nonprofit organization Advanced Design includes teaching a 12-week online course on Design Discourse for the educational pilot program Offsite in Fall 2020, helping students to figure out why they design, what they design for, and how to communicate the value of their work. During the International Design Conference livestream on Sept. 17, Nugent led the workshop "Your Product Story: Sketching to Communicate," showing participants how to break down complex stories and product experiences into bite-sized chunks that can be easily visualized.
Above all, Nugent is widely regarded as an inspiration: someone who is a pleasure to work with, learn from, and look up to in an industry where Black men and women in particular are underrepresented, and where Nugent's striking combination of raw talent, strong work ethic, and generosity of spirit are rare. Those who know Spencer personally and who have personally benefitted from his teaching agree.
"Spencer is someone I look up to as a mentor, not only due to his long and fruitful 20-year course as a designer, but because of his well-developed thoughts and ability to articulate design and design thinking," writes Dominic Montante, a designer and fellow instructor alongside Nugent for the Offsite pilot course. "He is incredibly intelligent, selfless, and thoughtful in every area of his work and public image. I would challenge you to find someone who has given so much and so consistently in our field. That's what speaks to me most about Spencer. He commits his own time and money to produce these resources for the community—for years, might I add—and asks for nothing in return."
"As someone who is a part of the nonprofit Advanced Design, I've been able to see the direct impact of Spencer's work to our group," writes designer Michelle Turcios. "Being a design student, and to be able to work and learn from someone so established in our community, has been a great service to me. He has always been open to us and someone we felt we could talk to when we needed his help. Aside from being a great designer, he's an even better person."
---
Special Achievement Award
The second recipient of IDSA's Special Achievement Award in 2020 is Yves Béhar, IDSA, and the industrial design and branding firm he founded in 1999, fuseproject. The continued innovation that emerges from fuseproject each year under Béhar's leadership is inspiring, not only to the broader design community but also to the team inside fuseproject, who nominated Béhar for this award. "We would like to show him what his contributions mean to us, and what it means to be lucky enough to have a vibrant, dynamic, and endlessly creative studio to come into each day," writes Harriet Tzou, fuseproject's marketing and communications manager. "At more than 70 people, we still consider each other family at fuseproject." 
In serving as fuseproject's chief designer and as the co-founder of multiple other design ventures, Béhar is known for crafting products and experiences that establish new categories: for example, the first sleep and fitness tracker on the wrist, Jawbone UP; the smart baby sleeper SNOO; and the Herman Miller Sayl task chair. Most recently, his notable product launches in the health and wellness sphere include Moxie, the smartbot companion for children developed alongside robotics company Embodied, Inc., and ElliQ, a sidekick for aging adults.
For more than 20 years, Béhar also has pioneered design as force for positive social and environmental change. His humanitarian work includes the One Laptop Per Child, which has provided 2.5 million laptops to children in developing countries; and See Better to Learn Better, which distributes 500,000 free corrective eyeglasses to schoolchildren in Mexico and California every year. For each of these causes, he was honored with the INDEX Award, making him the only designer to have received the award twice. He is currently spearheading SPRING, an accelerator supporting African and Asian entrepreneurs focused on social and economic change in East Africa and South Asia.   
In the fuseproject studio, "Yves is a constant and driving force of design energy, focused intently on the work and pushing fuseproject's multidisciplinary designers to deliver nothing short of the best of their abilities," Tzou writes. "In a discipline defined by curiosity and practiced by, at once, inventive, artistic, and technically-minded people, Yves brings vision to every project and encourages teams to build a relationship between an object and its owner, so that each product can serve to positively transform our everyday lives."
Designs by fuseproject are known for their elegance and their tendency to have a socially progressive bent, from light fixtures that encourage energy conservation to Moxie, a revolutionary robot that provides play-based learning to promote social, emotional, and cognitive learning in children. Béhar's guidance and vision are key to fuseproject's success, and also why IDSA is thrilled to honor both Béhar and fuseproject with the 2020 Special Achievement Award.
---
Special Achievement Award
D'Wayne Edwards
Founder of Pensole Design Academy
IDSA's Special Achievement Award recognizes individuals, organizations, or special projects for their creativity, innovation, passion, advocacy, or achievement in the field of industrial design. D'Wayne Edwards and the organization he founded in 2010, Pensole Design Academy, received this honor on Sept. 16 during the virtual IDSA Awards ceremony for making a profound impact on the design community. With Pensole, Edwards has opened doors for many design students who may not have been able to pursue their dreams otherwise, and helped them to hone their skills, boost their confidence, and land jobs at some of the world's top footwear companies. 
Edwards has written that he founded Pensole in part to give talented young designers, regardless of socioeconomic background, the opportunity to learn from some of the industry's best: "Growing up my dream was to become a footwear designer but there were no schools that taught that curriculum, and even if there had been, I couldn't have afforded to attend design school. I created Pensole to provide students the opportunity I never had." Since he started Pensole, graduates of his classes have gone on to work at brands including New Balance, The North Face, Under Armour, adidas, Stride Rite, Jordan, Nike, and more.
Edwards' interest in footwear design began at an early age. When he was 17, he won a Reebok design competition, beating out professionals and college students nationwide. At 19, he became the youngest professional footwear designer in the industry. He became head footwear designer for L.A. Gear at 23, and eventually went to work for Skechers, Nike, and the Jordan Brand, becoming one of six designers to design an Air Jordan in the shoe brand's first 23 years of existence. He has traveled to more than 50 countries and 40 U.S. states to design or manufacture footwear, and he holds over 50 design patents.
In giving back to aspiring footwear designers with Pensole, Edwards has produced a unique education model with passion and meaningful results. "D'Wayne identified that businesses were the ones benefiting from a well-trained pool of designers, so he organized Pensole around businesses paying the tuition for each and every student," writes Michael DiTullo, IDSA. "I can't think of another organization that has done more to improve inclusion in the footwear and sportswear industries by reaching out and connecting young talent directly with brands" In just a few years, Pensole has partnered with numerous universities and with retailers to run design workshops for high school students in their local areas. 
"D'Wayne's philosophy of giving back and product as the vehicle for a deeper message still echoes in my mind every day," writes Kaito Choy, an industrial designer and former Pensole Design Academy student. "His action-driven passion of providing education for the less fortunate has inspired a new wave of talent across the spectrum of design. Pensole Academy truly sets the gold standard of specialized design education."
---
Education Award
A professor at Art Center College of Design for over 30 years, Katherine Bennett, IDSA, is part of the core faculty for undergraduate and graduate industrial design programs. She has been teaching the college's advanced design research course since 1991 and served as the faculty advisor for IDSA's student chapter at the school from 1988 to 2007. To this day, Prof. Bennett inspires design students with her specialties in research (understanding the user experience), strategic planning, information architecture. 
Prof. Bennett holds a B.S.1.O from the University of the Arts in Philadelphia, a Certificate in Painting from the Pennsylvania Academy of the Fine Arts, and an MA in design research from Art Center. She has worked with Don Chadwick & Associates, Saul Bass & Associates, WMF AG, Henry Dreyfuss Associates, Hauser Associates and the Mega/Erg think tank, where she developed designs ranging from laboratory and business equipment to tableware, gas stations, office and residential furniture, and consumer products for clients including Herman Miller, Avery Dennison, Johnson Controls International, Borden (Elmer Products Division), Canon, Acco, and Berol Prismacolor.  
A faculty member at Art Center since 1988, she has taught at both the Pasadena and European campuses and has spoken at UCLA, the USC Graduate School of Business, the Design Management Institute's conference on education at Stanford University, as well as multiple design education conferences sponsored by IDSA.  
An active member of IDSA, Prof. Bennett has served on IDSA's Board of Directors from 2005 to 2006, as IDSA's Western District education representative, and as IDEA juror. She is an advocate for the advancement of women in design and was one of the keynote speakers at IDSA's first Women in Design conference.  
In addition to her workshops focused on the use of generative tools in qualitative research, Prof. Bennett runs workshops to help designers develop a better understanding of how to communicate the value of collaboration and emotional intelligence within organizations. She has documented many of her observations, inspirations and insights since 2008 on her blog: designinvestigations.com. 
---
Education Award
Ricardo Gomes, IDSA
Professor, San Francisco State University
Ricardo Gomes, IDSA, has been a faculty member in the School of Design (formerly the Design and Industry Department) at San Francisco State University since 1991. He was the Chair of the Program from 2002 to 2012 and is a prominent Product Design & Development Consultant with expertise in the areas of Universal Design, Social Responsibility, Global Design & Cultural Identity, Design Design for Community Development & Mentoring and Sustainable Design.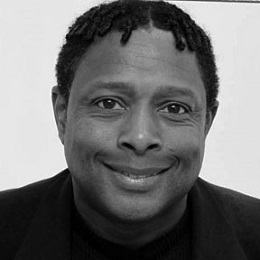 From UCLA, Gomes received his MFA in Industrial Design for Low-Income Economies (Design of a Container System for Mobile Health Care Delivery in East Africa) and an MA in Architectural Building Technology from the School of Architecture and Urban Planning (Analysis of Alternative Building Materials and Construction Systems for Small-scale Industries in the Cape Verde Islands, West Africa). He earned his BFA in Industrial Design from Massachusetts College of Art (Design of an Adaptive Structural Environment for Severely Disabled and Developmentally Challenged Children). 
 
Prof. Gomes was a Fulbright Research Scholar from 1984 to 1986 at the University of Nairobi, Kenya, and conducted post-graduate research and product development of a container system for mobile health care delivery in East Africa from 1982 to 1987. In 1986, he was Program Coordinator of Design Projects in Developing Countries, Les Ateliers, Ecole nationale supérieure de création industrielle (ENSCI) in Paris, France, where he directed student liaison projects with European international development agencies. 
For nearly three decades, Prof. Gomes has conducted keynote speeches, presentations, symposiums and workshops at universities and international conferences throughout Africa, Asia, Europe, Latin America and the U.S. In addition, he has served on juries related to Inclusive Design, Universal Design, Design for Social Responsibility, Sustainability and Equity for BIPoC in the Built Environment.  
Since 2002, he has served on the Board of Directors of the Institute for Human Centered Design in Boston and as a Trustee of the Beta Beta Chapter of Epsilon Pi Tau (EPT) International Honor Society for Technology. 
---
Education Award
Pascal Massaligné, FIDSA
Senior Professor, Milwaukee Institute of Art & Design
Having served as Senior Professor and Chair of Industrial Design at MIAD, Pascal Malassigné, FIDSA, is recognized by his students, colleagues, and peers for his teaching and decades of dedication to human-centered design. In addition to his long and illustrious career in design education and research, Prof. Malassigné has worked as an industrial designer and research engineer for the Department of Veterans Affairs for over 35 years. Through this work at Veterans Affairs medical centers in Atlanta and Milwaukee, he has designed and prototyped mobility systems, bathing fixtures, and more devices for elderly and disabled individuals.
Prof. Malassigné has received many design awards and patents for assistive devices and mobility products designed for and with the disability community. He has presented at national and international design conferences, and at academic and institutional venues worldwide. 
His education in Industrial Design in the 1960s and 1970s, at École des Arts Décoratifs in Paris, France and at Syracuse University in Syracuse, NY, led him to a career in academia—first as an assistant professor at Georgia Tech from 1980 to 1990, then as a professor at MIAD beginning in 1991.
Over four decades, Prof. Malassigné has used cross-disciplinary approaches to design problem-solving, applying various methods and technologies throughout the Design Process. His intellectual curiosity has not only helped to stimulate new ways of seeing issues and finding effective solutions, but has also been instrumental in developing the potential of his students. 
An IDSA Fellow since 2001, Prof. Malassigné has served on IDSA's Board of Directors as Secretary/Treasuer and was the first President of IDSA's Design Foundation. Other roles held at the national level include IDSA Education Council Vice President and District Vice President. In 2006, he was acknowledged by Design Intelligence as one of the Top 40 most admired Industrial Design Instructors in the US.  
An IDSA member for nearly 40 years, Prof. Malassigné is also a member of the Human Factors & Ergonomics Society (HFES) and the Rehabilitation Engineering Society of North America (RESNA).
---
Young Educator Award
Betsy Barnhart, IDSA
Assistant Professor, University of Kansas
Just two years into her time as an Assistant Professor and Program Director of Industrial Design at the University of Kansas (KU), Betsy Barnhart, IDSA, has elevated the program and helped students to succeed in myriad ways. In addition to teaching industrial design studio classes and elective courses, she helps to organize events and coordinate meetings for both the IDSA student chapter and Women in Industrial Design group at KU. With her industry expertise, she excels in providing a connection between academic institutions and private practice to work on addressing large-scale design problems. She has led multi-disciplinary sponsored studios that focus on innovation while teaching at Iowa State University and continues to lead sponsored studios at KU.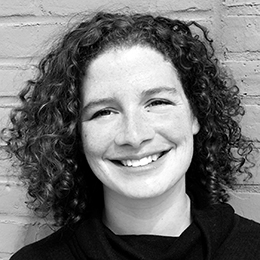 Notably, Prof. Barnhart has worked toward raising awareness of and building gender equality for women and minorities in the field of industrial design. Her academic research focuses heavily on the under-representation of women in ID, which she also brings to her leadership role on IDSA's newly established Diversity, Equity, and Inclusion Council (DEIC). She has helped to set up meeting and workshops with the industry's top designers, establish mentorship programs, organize the local IDSA Student Merit Awards presentations in Kansas City and work with graduating seniors to put on Senior Shows at the end of each academic year. She is known for pouring many hours into her work at KU, going above and beyond what is asked of any employee or professor, to ensure that her students are bound for success.  
Prof. Barnhart holds an MFA in Industrial Design from Rochester Institute of Technology and previously taught as an Assistant Professor of Industrial Design at Iowa State University. Since 2015, she has worked as an Industrial Design consultant for STX LLC, a Nike licensee, designing hard and soft goods products driven by design research, product validation, testing and manufacturing processes.
---
Young Educator Award
Since arriving at Syracuse University as an Assistant Professor in the School of Design's Industrial and Interaction Design (IID) program about three years ago, Dr. Louise Manfredi, IDSA, has made a significant impact.
She has worked on connections between SU's School of Engineering and IID departments, resulting in a major increase of Engineering students taking IID classes. She also has involved many students in research projects, greatly adding to their educational experience, and is currently developing a new curriculum for the IID program with a focus on trans-disciplinary classes.
Dr. Manfredi has been instrumental in developing and growing Invent@SU, a program pairing Engineering students with Industrial Design students. Invent@SU helps transform undergraduate students into inventors as they design, prototype and pitch original devices. Students learn about design, ideation and intellectual property, then conceive an original invention, prototype and refine it in response to weekly feedback from diverse audiences of guest evaluators. Each year, this program continues to grow under her leadership. As a follow-up to Invent@SU, several student start-ups have moved into the Blackstone LaunchPad, which has allowed them to further develop their ideas and successfully compete in national business competitions.  
Additionally, Dr. Manfredi helped pilot and is an advisor to Women in Design: a student group focused on empowering women, encouraging creativity and advocating for equality in every field. Having received her Bachelor's in Product Design and PhD in Mechanical Engineering at the University of Leeds, she is respected and admired by her students as a professor who cares, listens, and leads by selfless example. 
---
Young Educator Award
Kelly Umstead, IDSA
Assistant Professor, North Carolina State University
Since 2016, Kelly Umstead, IDSA, has been an outstanding member of the North Carolina State University (NCSU) design faculty. Since joining the faculty as an Assistant Professor of Industrial Design, she has greatly contributed to the program as a dedicated and compassionate teacher, designer and researcher who has secured impressive funding.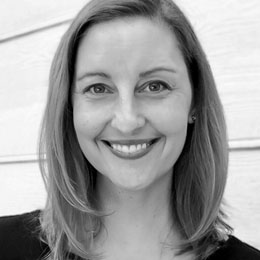 Prof. Umstead has led several sponsored studio projects with companies such as Under Armor, Coca-Cola Co., Cree Lighting, Caterpillar, Parata Systems and UNC Medical Center. She also has led undergraduate and graduate students in successful competitions and worked towards improving the experience for incoming students by driving meaningful changes to the graduate curriculum. As former student and Spring 2020 MID graduate Kahren Kersten notes, "the heart of her effectiveness is her willingness to listen, collaborate, and spearhead the changes she proposes with gumption and positivity." 
As director of graduate studies, Prof. Umstead coordinates recruitment, application activities, and advising for all graduate students in two different programs: Track 2 (MID for professional designers) and Track 3 (MID for students with non-design professions). Besides leading curriculum development in the graduate program. she made significant contributions to the undergraduate curriculum revision conducted two years ago. She is the faculty advisor for the IDSA student chapter at NCSU and served as Co-chair of IDSA's South District conference in Raleigh, NC in 2018. 
Holding a BS in Biological Engineering and MS in Industrial Design from NCSU, as well as an MS in Biomedical Engineering from Marquette University, Prof. Umstead has worked at Gamil Design, Smith & Nephew, and Bioventus as a product designer, manager, and development engineer. Currently, she is a member of a multidisciplinary team at NCSU that has been awarded a 2,500,000 grant from the National Institutes of Health (NIH). The funds for the team are around $950,000 for a four-year period and it represents the largest research grant ever received in the NCSU Department of Graphic and Industrial Design. The work itself, to which Prof. Umstead is a significant contributor and co-investigator with colleague Carolina Gill, places Human-Centered Design at the core of a major endeavor toward patient safety. 
---