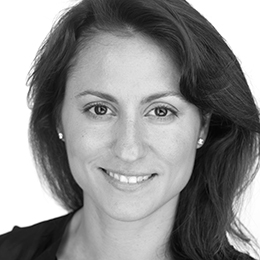 Mesve Vardar
Mesve Vardar is an award-winning industrial designer and creative leader with over a decade of experience in the contract furniture industry. In her most recent role as Director of Industrial Design at Humanscale, she was responsible for leading the development of human-centered, research-based ergonomic products across all
product categories. In her tenure, she has been behind a number of celebrated Humanscale products that have received numerous international design awards. Among other pursuits, she continues to serve on the Design Advisory Board at Humanscale.
She received her BA in Art History and Fine Arts from New York University, and has a MID from Pratt Institute.