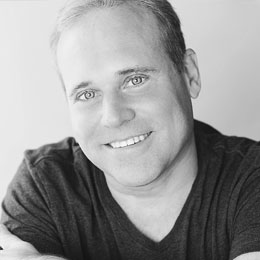 Tor Alden, FIDSA
Principal/CEO, HS Design, Inc.
2020 Inductee into IDSA's Academy of Fellows
Alden's IDSA Chapter-level service stretches back nearly 30 years, when he began serving as Secretary for the IDSA-NYC Chapter in 1992. Before and during his time as principal at HS Design, Inc. in Morristown, NJ, where he has designed medical, life science and consumer healthcare devices since 2000, Alden has advocated for IDSA membership among his colleagues and peers, as well as for the continued advancement of the industrial design profession. 
After graduating from Syracuse University in the late 1980s, Alden found, as most designers did at the time, a lack of business awareness surrounding good design as a benefit. In this era, industrial design was usually considered more as an afterthought or a styling effort, instead of as fundamental to a product's success. Alden was on the ground floor in promoting the design profession as a value to businesses that could be leveraged. While working at AT&T Bell Labs (now Nokia Bell Labs) from 1986 to 1992, Alden pushed the corporation to pay for memberships to IDSA and for attendance at IDSA events, both regionally and nationally. He also got involved in early events with Core77, now an industrial design-focused website that was then a startup organization in New York City. Working with Core77 co-founder and managing partner Stuart Constantine, IDSA, Alden helped to promote the values that IDSA and Core77 continue to share. 
When Alden moved to Minneapolis to work at Logic Product Development, he held the position of Vice Chair for the Minneapolis Chapter from 1996 to 1998, then Chapter Chair from 1998 to 2001. During this period, he increased group participation through several integrated events with local museums and corporate offices, such as Target, 3M, and Medtronic. He created and maintained the Minneapolis Chapter website and was instrumental in setting up Chapter meetings, Student Merit Award presentations, and holiday events. Based on these efforts, the Minneapolis Chapter grew and became a valuable resource for the local design community. This was in large part due to Alden's efforts to open up the local design community, once isolated by competition between firms, by organizing multiple IDSA events in the region that brought designers across companies and across disciplines together.
Alden initiated the Medical Special Interest Section at IDSA and served as the Section's Chair from 2003 to 2006. He continues to lead in this area, regularly providing insights and recommendations to the Society on current medical design trends. He has long encouraged medical design submissions to the annual International Design Excellence Awards (IDEA) and supported the medical device specialty within IDSA by helping to organize events like IDSA's Medical Design Deep Dives. Most recently, he served as Guest Editor of the Spring 2020 medical design-themed issue of INNOVATION.
Alden has served on the jury for IDEA, the Editorial Advisory Board for MDDI magazine, the board of the New Jersey Technology Council, and the AAMI human factors committee, always promoting IDSA's value. Over the years, he has contributed to groundbreaking designs that have won more than a dozen prestigious design awards, including IDEA Bronze, Silver, and Gold. His work also has been honored with Good Design, MDEA, and CES Innovation Awards.   
He is known for growing HS Design to become an industry leader in product development and one of the first industrial design firms in the United States to become ISO-13485 certified.
Moreover, Alden is respected and valued as an active business leader in his community of Gladstone, NJ, located just outside of Morristown. During the novel coronavirus outbreak this year, Alden led the design and fabrication of over 500 face shields that were distributed to hospital workers and other first responders on the front line of the pandemic. 
For his unwavering dedication, not only to IDSA but to elevating other designers and the practice of medical design as an integral part of the industrial design profession, IDSA is pleased to welcome Tor Alden, FIDSA as a Fellow.