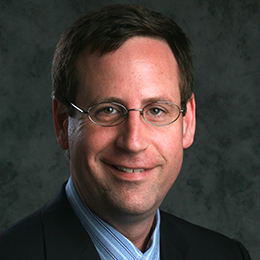 Scott Welz
Senior Vice President, Director of Innovation
Wells Fargo Advisors
Welz joined Wells Fargo Advisors in 2011 after leading strategy and corporate development at a number of Fortune 500 companies.
He now serves as senior vice president, director of Innovation for Wells Fargo Advisors.  The Innovation Lab was launched in 2014 and uses design thinking to create growth opportunities for Wells Fargo Advisors.  This human-centered design approach is creating a culture of innovation by better understanding clients' and advisors' experience.
Welz earned a bachelor's degree and an MBA from the Indiana University's Kelley School of Business, and a Ph.D. from the University of Cincinnati's College of Business.
---
Bringing Design Thinking To Investing
The financial services sector is highly regulated and mature—not characteristics that easily lend themselves to a design-thinking approach.  This session will explore how a human-centered design approach is being used to re-imagine the investing experience at Wells Fargo Advisors, including the factors that led to this approach, the obstacles that have arisen and the impact we aspire to achieve with our clients.