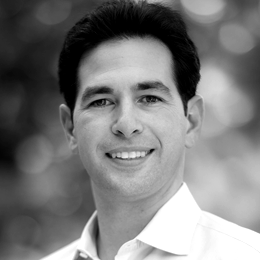 Scott Kaiser, MD
Chief Innovation Officer
Motion Picture & Television Fund
Scott Kaiser, MD, is a practicing geriatrician and chief innovation officer at the Motion Picture & Television Fund (MPTF), a charitable organization that provides services and support to the entertainment industry community. Known for his community-oriented approach to healthcare, Dr. Kaiser develops innovative programs and services to improve the health and the wellbeing of older adults. He earned his MD from USC and trained at the Lawrence Family Medicine Residency before completing geriatric medicine and research fellowships at Harvard and UCLA. As a Health Media Fellow, Dr. Kaiser leveraged broadcast media to encourage healthy lifestyles amongst seniors, underserved populations and veterans.
---
Reimagining Aging: A Fireside Chat with a Geriatrician
Every day, 10,000 baby boomers in the United States turn 65 years old. There is a growing sense of apprehension about how this aging population will impact our already-strained healthcare system. As product developers, we are faced with an extraordinary opportunity to redefine what it means to age. In this casual "fireside chat," we'll hear from Scott Kaiser, MD, a Harvard-trained geriatrician and chief innovation officer who is committed to developing innovative care delivery models that improve the health and quality of life of older adults. Hosted by Stuart Karten, principal of Karten Design, this discussion will give us unparalleled insight into the "Silver Tsunami," explaining trends, sharing strategies and identifying opportunities for medical device developers to help seniors age the way they want to—with style and control.