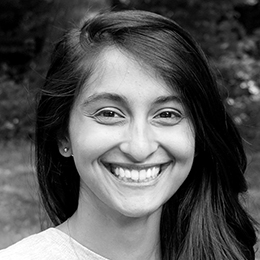 Samira Bandaru, IDSA
Student Chapter Liaison, IDSA Boston Chapter | 2020-2021
Samira Bandaru is a recent Georgia Tech graduate with a degree in mechanical engineering and a minor in industrial design. Following the first three years of her mechanical engineering and pre-med studies, she integrated industrial design into her undergraduate education. 
As Student Chapter Liaison, Bandaru hopes to introduce students who crave the critical thinking of engineering but also the creativity of design thinking to industrial design early on in their college careers. She looks forward to collaborating with IDSA's student chapters — both in colleges and high schools — to encourage students to learn more about the field of industrial design.