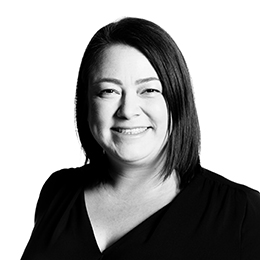 Mindy Magyar
Assistant Professor of Industrial Design
Rochester Institute of Technology
At the Rochester Institute of Technology, Assistant Professor Mindy Magyar teaches courses related to design strategy, cultural sustainability and social entrepreneurship. Previously she managed large-scale capital projects for Smithsonian Enterprises, partnering with the Smithsonian to develop the Institution's commercial activities.
Magyar also was a founding faculty member of the MBA/MA Design Leadership Program at the Maryland Institute College of Art and Johns Hopkins University. She earned an MBA from the Wharton School; a MFA from Cranbrook Academy of Art; and a BS in chemical engineering and American Indian Studies from Cornell University. 
---
Social Entrepreneurship through Transdisciplinary Design Education
Design has been lauded as a panacea in addressing all types of problems, and the business press has fueled this interest with books and articles coaching businesses to innovate and compete via design methodologies. However, Mindy Magyar finds design thinking is typically taught to business professionals, and even design students, in a simplistic and linear manner. The complexity of interrelated systems and social constructs is rarely highlighted in design thinking workshops, classes, articles or books. And without confronting the inherently unpredictable nature of design and undeniable need for broad stakeholder input, students and other participants are unfortunately unable to fully understand, appreciate or leverage design's full potential.