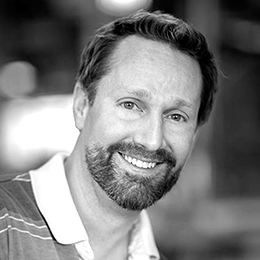 Michael Caston, IDSA
Assistant Professor, Industrial Design
Metropolitan State University of Denver
Michael Caston is an assistant professor of industrial design at Metropolitan State University of Denver.  He earned his master's degree in industrial design from North Carolina State University in 2008.  Caston's expertise is in design research, marketing, small business and entrepreneurship. He's been running a product and graphic design firm for more than eight years, managing product development projects for companies large and small.
---
Blurring the Lines: New Product Development and Feasibility
During the product development process, industrial designers and marketing professionals often work collaboratively.  Yet, within a typical industrial design education, design students are minimally exposed to the discipline of marketing.  When industrial design students graduate, they will possess the knowledge of how to design a product, but often lack the knowledge as to why they are designing a product.
Michael Caston says since it's widely accepted/acknowledged that 80-90 percent of new products fail within five years (Castellion 2013), it's imperative for students to realize that before a product is designed or expensive prototypes are developed, there must be a clearly identified need and a demonstrated market demand.