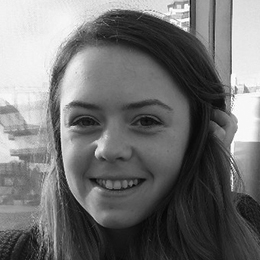 Lauren Roberts, IDSA
Designer
Lauren Roberts is a recent graduate from Iowa State University with a B.A. in Industrial Design. She believes that everything we do in life is about communicating, either with others or with ourselves, and Industrial Design is no exception. So, we find ourselves, as professionals in this industry, sitting in a unique position where we are able to create products that help people understand each other and decrease the everyday frustrations that disrupt that communication.
But before anything else, Lauren is a storyteller. She believes life is made up of many moments and it is our job to capture that. She plans to take the skills she's learned in college and use them in the entertainment and performance industry to create stronger, more wonder-filled moments.
Lauren spent two years in college as the President of ISU's IDSA student chapter, working to create a supportive community between other students and connect them with outside support. She was also a Residential Advisor, which taught her how to effectively listen to, learn from and support all walks of life. 
Outside of her professional endeavors, she spends her time trying new foods, learning languages and touring with her beatboxing bandmate.
---
Statement of Candidacy
My name is Lauren Roberts, and I am a recent graduate from Iowa State University's Industrial Design Program. I was President of ISU's student chapter for two years, and I would like to continue my involvement within IDSA by running for Midwest District Chapter Representative.
I am running because it gives me the opportunity to support a community on a wider scale. Iowa State University's student chapter does not have a professional chapter tied to it and is far away from most design firms. The executive board and I worked hard to bring resources to our program at Iowa State and I would like to do the same in this position. Industrial Design is my passion, and I plan to help create an environment that allows professionals and students alike to learn, grow, connect and prosper.
As the Midwest District Chapter Representative, I would work to facilitate a wider range of resources and support to all the members that I would represent. I would also listen to what my fellow design professionals need in order to help them grow as people and designers, and work to provide that. Thank you for considering me for the position.