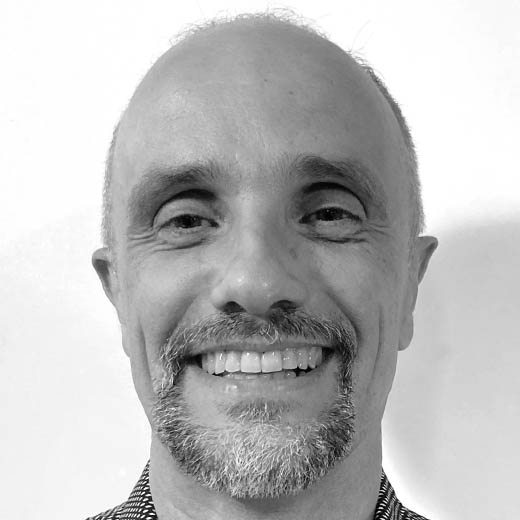 Jorge Paricio
Associate Professor, Industrial Design | University of Connecticut
Dr. Jorge Paricio's passion for drawing and design started early, being raised by artist parents. He obtained his Bachelor's degree in Fine Arts in Madrid, Spain, a Master's Degree in Industrial Design from Pratt Institute, and a PhD degree in Fine Arts with a dissertation "Freehand Sketching in Industrial Design."
He has nine years of working experience as a product, exhibit, and packaging designer, having worked for Colgate Palmolive Inc. and consulting firms like Vierka S.A. in Madrid, Spain, and Blumlein Associates Inc in New York. While living in Colorado, he helped write a patent on a writing instrument.
He has 24 years of teaching experience, having taught at the Istituto Europeo di Design in Madrid, Spain, Pratt Institute, Parsons School of Design for their Summer Program, The Art Institute of Colorado, The Art Institute of Pittsburgh - Online Division, Rhode Island School of Design (RISD) for 13 years, and the University of Connecticut (UConn), where he currently teaches industrial design classes. He has taught, among other classes, Perspective Drawing, Storytelling for Industrial Design, Digital and Freehand Rendering, Design Principles, Foundations of Engineering, Packaging Design and Graphics, Entrepreneurship and Innovation, and Introduction to SolidWorks. His favorite subject is teaching design students how to draw and render and how to develop concepts and early prototypes.
He is the co-director of the Krenicki Arts and Engineering Institute at UConn, where he promotes the collaboration between the School of Fine Arts and the School of Engineering, with innovative specializations and degrees, such as an area of concentration in Industrial Design in the School of Fine Arts and two new degrees in Multidisciplinary Engineering with specialization in Industrial Design and in Entertainment Engineering.
He is the solo author of "Perspective Sketching: Freehand and Digital Drawing Techniques for Artists & Designers" from Rockport Publishers, and "Hybrid Drawing Techniques for Interior Design" by Routledge. He maintains a small painting studio in Rhode Island where he creates watercolors and drawings of buildings and still-life compositions. His work can be seen at www.jparicio.com.
Currently he is finishing a Master's degree in Human Resources Management from Johnson & Wales University.
---
Statement of Candidacy (Secretary / Treasurer - Board of Directors | 2023-2024 term)
I have been involved in industrial design ever since I took my first design class in my junior year at the Fine Arts School in Madrid, Spain. From that moment on, I knew that industrial design was my calling. After obtaining a Bachelor's degree with the highest GPA in the country, I moved to New York City to complete a Master's in Industrial Design at Pratt Institute in New York, where I got to fully experience the world of creating products and experiences that did not exist yet. In this process of learning more about the profession, I found a second passion of educating new generations of students, with my first two classes at Pratt Institute in Drawing I and Drawing II. Two decades later, I am still experiencing the thrill of showing new doors to new generations of industrial design students.
Three years ago, I embarked on a new adventure of getting to know more about the management and human interaction side of things, and started a Master's degree in Human Resources Management, from Johnson & Wales University. I am on the verge of completing it, with a current GPA of 4.0. Also, I am on my third year serving as co-director of the Krenicki Arts and Engineering Institute, where I get to define new specializations that combine art and engineering. In my studies I have completed subjects that relate to the position of Secretary / Treasurer, such as Effective Leadership, Program Evaluation, Human Resources Management, Strategic Planning and Leadership, or more recently, Financial Management and Budgeting in Nonprofit Organizations, and Strategic Recruiting, Retention and Succession.
I believe I have excellent communication skills and leadership capabilities, and understand well how to lead with creativity, patience, and cultural understanding in a diverse world. It is my pleasure to serve in the role of Secretary / Treasurer of IDSA.