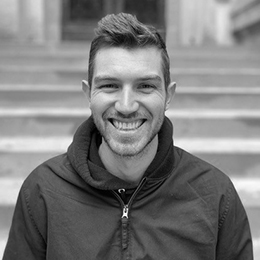 Jonathon Brearley, IDSA
MArch and SSMBT candidate | MIT SA+P
Vice Chair, IDSA Boston Chapter | 2022-2023
 
As a designer and researcher working at the intersection of architecture and building technology, Jonathon's work is broadly concerned with quantitative methods of design towards programmatic and qualitative outcomes. His work operates at multiple scales, from large urban design thinking to interventions at the nuanced human scale. In his time at MIT, he has worked in multiple labs including Urban Risk Lab and the Leventhal Center for Urbanism where his work is oriented towards climate resilient design and design for vulnerable populations. He believes the most impactful design comes from cross-disciplinary collaboration, drawing on a multitude of fields, perspectives, and experiences. Most recently, Jonathon received a Graduate Fellowship at the MIT Department of Architecture and Urbanism.