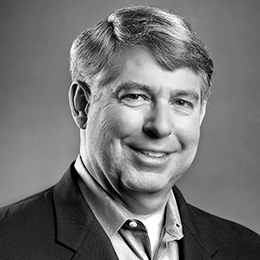 Jon Pittman, IDSA, AIA
Vice President, Corporate Strategy
Autodesk, Inc.
Jon Pittman is VP of Corporate Strategy for Autodesk, the company that helps people imagine, design and create a better world.
With more than 30 years of experience in the computer-aided design, Pittman also has held a variety roles at Structural Dynamics Research Corporation, Alias|Wavefront and HOK Architects. 
Pittman has taught at Cornell University, Art Center College of Design, Singularity University and the Haas School of Business at UC Berkeley. He holds a bachelor's degree in architecture and a MBA from the University of Cincinnati.  He also earned a master's degree in computer graphics from Cornell University.
---
Recapturing the Soul of Design
The industrial revolution decoupled the connections among designing, making and using things. Subsequent advances into mass production and mass consumption led to a parade of generic products made by—and for—no one in particular. Design lost its soul.
Today, the increasing accessibility, affordability and flexibility of technologies such as design tools, 3D printing, robotics and computer-controlled subtractive manufacturing are bringing designing and making together again. Jon Pittman asks, can the current technological revolution help us recapture the soul of design?