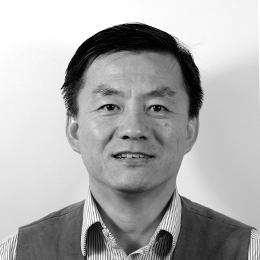 Jeff Feng, IDSA 
Associate Professor | University of Houston
Chair, IDSA Houston Chapter | 2021
Jeff Feng is an associate professor in design at the University of Houston, and an award-winning designer with over 25 years of practice experience in the industries of healthcare, consumer electronics, and home appliances. As a design director, Jeff has led his team to win numerous design awards, most notably IDEA, Medical Design Excellence Award, and ID magazine collection. His work has been published in ID magazine, Metropolis magazine, Medical Design, and Appliance Design magazine.
In teaching at the University of Houston since 2012, Professor Feng's research has been published in many healthcare and educational journals and conferences, and his students have been recognized by national and international design awards. Jeff earned his MFA in design from the University of Illinois at Urbana-Champaign. He holds over 50 U.S. design and utility patents.