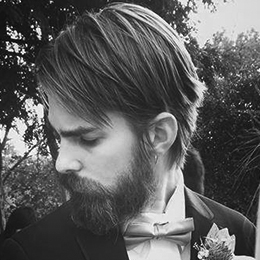 James Blake, IDSA
Industrial Designer/Principal Designer | Kickstart Logic
Chair, IDSA Kansas City Chapter | 2020-2021
James Blake, IDSA KC is an Industrial Designer/Principal Designer at Kickstart Logic LLC. He currently works as a UI/UX designer but has done a lot of work in the 3D automotive world. He also has done some product design work and has amassed a few patents that he and his company license out.
Blake graduated from the Academy of Art University with a bachelor's in Automotive Industrial Design in 2008.  He also received a BA in Communication Design, Public Relations, Radio Broadcast and Art from Wartburg College in 2003. 
Previously, Blake served as co-Vice Chair of the IDSA KC chapter in 2016.This year as Vice Chair, Blake will be focused on bringing new and relevant events to the Kansas City design community that will celebrate the many different disciplines that overlap with ID. He also plans to build upon the success of the previous Board, and continue to offer some of the previous events.