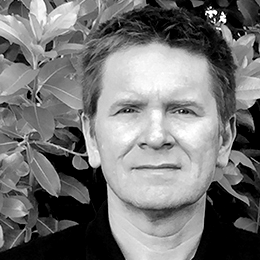 Dan Harden, IDSA
President/CEO
Whipsaw, Inc.
Dan Harden, IDSA, is president/CEO, principal designer and cofounder of Whipsaw Inc. where he leads strategy and concept. Throughout his consulting career, Harden has designed hundreds of highly successful products in the consumer, business, commercial and medical fields for major corporations and startups.
He has won more than 235 design awards, including 38 IDSA International Design Excellence Awards, and has been granted more than 250 patents. Fast Company named Harden one of the 100 Most Creative People in Business 2014, calling him "design's secret weapon." His views and work have been widely published in books, blogs and magazines such as Time, Wired, Abitare, Axis, Business Week, Fortune, Metropolis and Newsweek—and on CNN.
Harden has been inducted into the World Technology Network, which honors those doing "the most innovative work of the greatest, likely, long term significance."
Prior to founding Whipsaw in 1999, Harden was president of frogdesign and a lead designer at Henry Dreyfuss Associates. He interned with design master George Nelson, as well as at HP and Richardson/Smith. Harden is a graduate of the University of Cincinnati's College of Design, Architecture, Art and Planning.
---
The Future of Design Leadership Panel
Clearly we are in a new frontier. Design is so relevant to the core of every business, that there are now new converging interests in design leadership. What is the future of design leadership? By the end of this conference, we will be closer to finding out. 
This last session is not a concluding summary of the conference, rather, it's a fresh perspective as an open dialog with some of the world's most advanced design leaders including: Carole Bilson, IDSA, president, DMI; Sean Carney, chief design officer, Philips; Dan Harden, IDSA, president/CEO, Whipsaw; Klaus Kaasgaard, VP user experience design, Intuit; Steve Kaneko, FIDSA, partner director of design, Microsoft; Mauro Porcini, IDSA, chief design officer, PepsiCo; Eric Quint, IDSA, chief design officer, 3M; Ernesto Quinteros, IDSA, chief design officer, Johnson & Johnson; and Nasahn Sheppard, IDSA, divisional VP of product design, REI Private Brands.
The panel, led by Thomas Lockwood, PhD, IDSA, will explore alternative futures and address some of the most curious and challenging questions. Who really leads design—designers or business people? As a design leader, what is your greatest challenge? Do design leaders need business degrees, and vice versa? Is design leadership fun? What's the future for designers in corporate, consultancy and independents? What's the career path for an industrial designer that wants to stick with designing, or shift into leading?
Who leads experience design—ID, UX or customer service? Do industrial designers need to dive into holistic user experience design? Is design becoming a brand, an experience or a commodity? What are the trends in design leadership, and what are some possible future scenarios? How should an industrial designer prepare for the future? 
This is not the end of the conference; it is the beginning of the future.