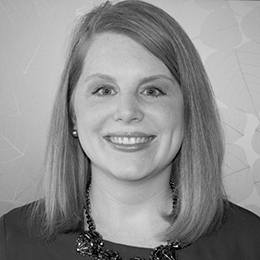 Carrie Rice, CMP, CIS
Director of Conferences
Potomac Meeting & Events
carrier@idsa.org
703.707.6000 x101
Carrie Rice has 15 years of experience in the meeting, special event and conference planning industry for corporate and nonprofit entities, managing events with up to 20,000 attendees and multi-million dollar budgets. Her areas of expertise include strategic planning, contract negotiations, client engagement, relationship building and logistics. Rice has produced everything from awards galas to educational conferences.
Rice also owns and operates the domestic and international consulting firm, Potomac Meetings and Events, based in Arlington, Va. The Massachusetts native previously worked with the Casualty Actuarial Society, Billy Casper Golf Management and Commonwealth Financial Network.
Rice has achieved two industry designations: Certified Meeting Professional (CMP) in 2006; and Certified Incentive Specialist (CIS) in 2015. She holds a certificate in event management from The George Washington University and a bachelor's degree in public communication, cum laude, from The American University. 
Rice and her husband are raising four young daughters and a Boston Terrier. Among her out-of-the-ordinary adventures—Rice once met the Dalai Lama and traveled to Tasmania!