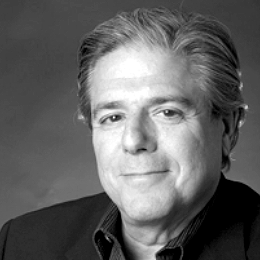 Bob Schwartz, FIDSA
General Manager
Global Design & User Experience, GE Healthcare
Bob Schwartz, FIDSA, leads six studios in five countries and a team of 60 at GE Healthcare's Global Design & User Experience. He's held similar positions at Procter & Gamble and Motorola.
He served for ten years as IDSA's executive director. Schwartz is a member of the Executive Board of Trustees of the Milwaukee Institute of Art & Design, and vice chairman of the Board of Directors at the Design Management Institute.
Schwartz was inducted into the IDSA Academy of Fellows for his contributions to the profession. He's also represented the United Nations as a senior technical advisor for design to the People's Republic of China.
Schwartz has a master's degree in industrial design from the Rhode Island School of Design, where he was a Roddy Scholar. He also earned a BFA in industrial and graphic design from the Kansas City Art Institute.
---
Panel Discussion | Medical Design Development Opinions from Leading Design Consultancies & Corporations
Panelist
There are many valid reasons industrial design is involved in medical design development.  While its contribution to medical devices is recognized by various awards, there are still challenges faced by ID.
For example, how do we justify ID contributions in the light of design control? Or defend our position amongst core scientists?  How do we know when it is appropriate to hire an ID firm and how are we sure it's the correct one to meet our needs?  
This enlightening panel discussion will tackle these questions and provide insights into key issues faced by ID in the development of medical design, while inviting audience participation.